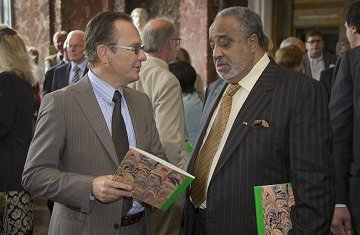 Tadias Magazine
By Tadias Staff
Published: Thursday, March 12, 2009
New York (TADIAS) – Ethiopian-born businessman Mohammed Al Amoudi, 63, who is now a Saudi citizen and resident of Jeddah, ranks 43 among the world's richest people, Forbes Magazine announced.
The self-made businessman, whose net worth is estimated at 9 billion, amassed his wealth in construction and real estate in Saudi Arabia before investing on energy. He is one of Sweden's biggest foreign investors with ownership of Svenska Petroleum and Swedish refinery Preem.
According to Forbes, the net worth of the world's billionaires fell from $4.4 trillion last year to $2.4 trillion in 2009, while the number of billionaires was down to 793 from 1,125. "Billionaires don't have to worry about their next meal, but if their wealth is declining and you're not creating numerous new billionaires, it means the rest of the world is not doing very well," Chief executive of Forbes Magazines Steve Forbes told reporters. "The typical billionaire is down at least one third on their net worth."
Al Amoudi, who has donated more than $1 million to the Clinton Foundation, has so far invested more than $2 billion in Ethiopia. His landmark project in the country, the Sheraton Addis, with 293 rooms – including 33 suites, 5 restaurants, 5 bars, 1 nightclub, and a private bar, is considered one of the most luxuries hotels in the world. It is the most luxurious in Africa. He also operates a gold mine in the Oromo region of Ethiopia, currently producing 6 tons of gold annually and expected to double production by 2010.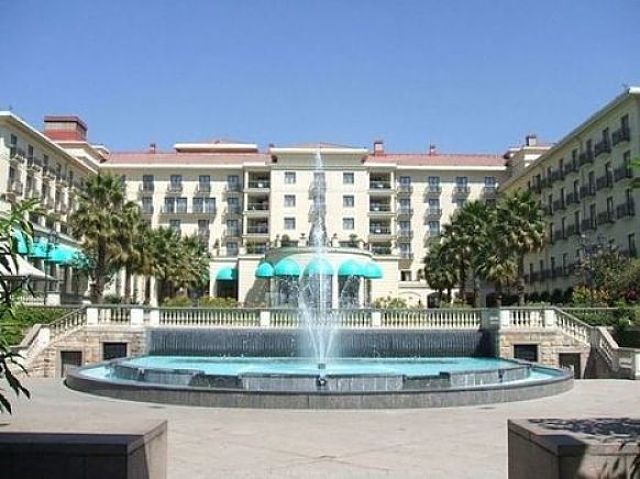 Sheraton Addis. (Wikimedia)
Globally, New York City booted Moscow as home to the most billionaires, claiming 55. From the top 20 richest people, New York's Mayor Michael Bloomberg was the only Billionaire who made money. Forbes reports Bloomberg's net worth grew from $11.5 to $16 billion following a revaluation of his media company, Bloomberg LP. He is also the richest person in New York. In this economic downturn, Russia is the biggest loser, with the number of billionaires down to 32 from 87.
—-
Join the conversation on Twitter and Facebook.