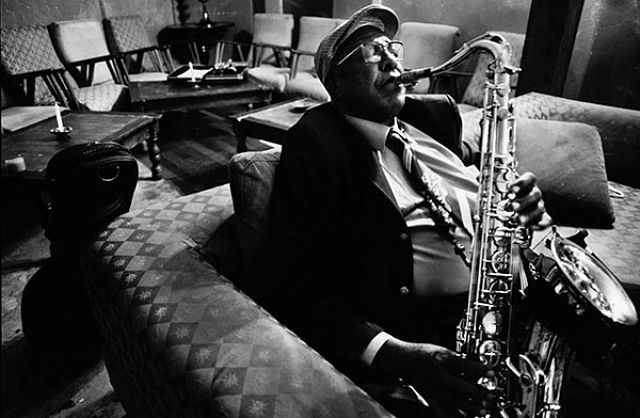 Tadias Magazine
By Tadias Staff
Published: March 30th, 2017
New York (TADIAS) — It was almost a year ago that the legendary Ethiopian jazz saxophonist Getatchew Mekuria passed away at the age of 81 leaving behind a jewel of more than six decades of musical legacy.
The memories of Getatchew Mekuria's life and work will come alive next week in Ethiopia's capital during a tribute concert by Ethiopian and international musicians as well as a photo exhibition and a presentation of a 170-page photography book dedicated to his career.
The tribute to Getachew — organized by his longtime music partners, The Ex band from the Netherlands — is scheduled to take place on April 4th at the Alliance Francaise in Addis Ababa, which also features a performance by the Norwegian big band Large Unit.


The book is entitled 'Getatchew Mekuria (1935 – 2016) – A Lifelong History in Photos.'
"The photobook is the result of what appears to be an unlikely collaboration between Dutch 'underground' band The Ex and Ethiopian saxophone legend Getatchew Mekuria," the press release said. "The Ex fell in love with an old Getatchew cassette from 1972, and in 2004 they wanted to invite him for their 25th Anniversary Festival. The result was a fruitful 10-year collaboration with more than a 100 concerts worldwide, plenty of enthusiastic press and two beautiful CD/LP's."
According to the Ex band, "In 2014, because of diabetes, he developed serious problems with his legs and couldn't travel anymore. The Ex at that point decided to organize a 'Celebration of Getatchew Mekuria' concert series in Ethiopia, at the National Theatre in Addis Ababa. It was sold out. 1500 people came and there was a standing ovation. A truly honorable farewell to a great musician. Getatchew passed away on April 4, 2016 at the age of 81 after a musical career of more than 68 years."
Audio: Getatchew Mekuria – "Almaz Yèharèwa"
—
Join the conversation on Twitter and Facebook.