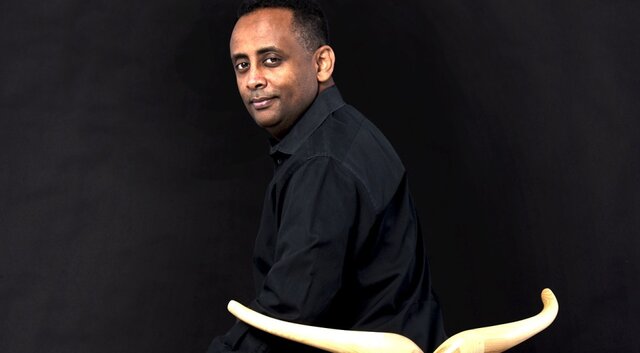 Tadias Magazine
Updated: March 29th, 2023
New York (TADIAS) — One of the most rewarding aspect of publishing Tadias is to track the continued progress of professionals from diverse fields, including artists, entrepreneurs, and scientists whose work and future aspiration we've profiled from an early stage of their career.
Jomo Tariku, an industrial designer and data scientist, is a prime example of this success story. Tadias first featured Jomo's work nearly 20 years ago, and since then, he has become one of the leading Black furniture designers in America.
Recently, The New York Times asked Jomo to compile a list of designers from the African Diaspora that he believed deserved international attention. Out of over 80 designers, Jomo selected nine, which were featured in The Times earlier this month.
"It took me 30 years to get here, and I don't want it to die with me." Jomo told the Times. "We keep saying design is a global language. Well, it did not include us." He added: "What's the global part?"
As the Newspaper noted he is determined to boost the careers of other Black designers, including those associated with the Black Artists + Designers Guild, a nonprofit platform and mentorship organization that he helped establish in 2018.
Jomo's own designs have also received a well-deserved widespread recognition. His Meedo chair, inspired by a hair pick, was acquired by the Metropolitan Museum of Art, and his Nyala chair, modeled after an antelope found in high altitude woodlands in Ethiopia, was featured in the film sets of "Black Panther: Wakanda Forever."
As Jomo continues to push boundaries in his field, he is also lifting up those around him, creating opportunities for emerging talent and ensuring that their potential is not overlooked.
Read his list at nytimes.com »
—
Join the conversation on Twitter and Facebook.