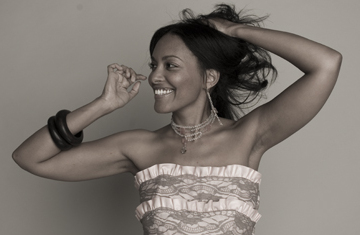 Tadias Magazine
By Tadias Staff
Updated: Wednesday, April 1, 2009
New York (TADIAS) – Ethiopian-American artist Wayna spoke to Tadias Magazine regarding her recent arrest at Houston airport and her blossoming music career. The Grammy-nominated singer is scheduled to perform at Edens Lounge in Baltimore on April 2nd; the Blue Note in New York City on April 3rd and the Zanzi bar in Los Angeles on April 5th.
TADIAS: Thank you for taking the time to do this interview.
Wayna: Thanks guys. I'm feeling better every day.
TADIAS: Regarding the Huston airport incident, can you explain what happened to your fans?
Wayna: Yes, I had just completed a mini tour of Texas and was en route to Miami. In my shows, I have a song called Billy Club about police brutality and I use a prop when performing it — a club to illustrate the song's meaning. So I was late to catch my flight and had a large suitcase I was checking in and my performance bag I was carrying on, which has all of the things I usually bring to a show. The night before, I had printed 60 promo cds to take to the music conference in Miami and had crammed everything in my performance bag. In my rush to catch the flight and my general tiredness after driving and playing throughout Texas, I forgot to take the prop out of my bag and put it in my checked luggage. When the security found it, we were laughing about it. They said, we'll just fill out this paper work and get you on your way. But I was in Harris County, Texas, the death penalty capital of the world, and before I knew they said that the assistant District Attorney wanted to press charges, and they were going to arrest me. I was stunned. But after I met with the lead DA and all the facts came out, the charges were dismissed "in the interest of justice" the report said, and I was on my way.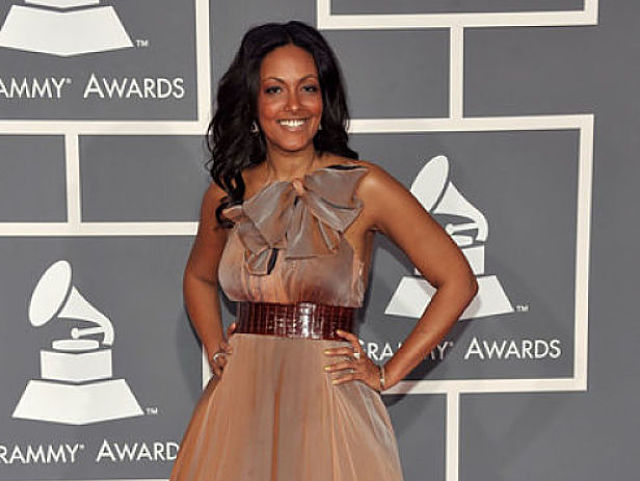 Wayna at the 51st Annual Grammy Awards. (Getty Images
TADIAS: Beyond the headlines, how do you feel about your career and your Grammy nomination
Wayna: I am really excited for the new opportunities the Grammy nod has created. New blessings are coming everyday, and I'm working hard to be ready for all of them. I have a new project coming out this summer, a couple of great collaborations in the works, and a lot of shows, including a performance in the Congo.
TADIAS: Are you surprised by the media attention surrounding your arrest?
Wayna: I was really surprised, yes. I suppose a scandalous story — justified or not — is more interesting to some media than all of the other things that have happened in my career. But I can't get caught up in that. My job is to stay focused and positive and to do the best I can. I will make my share of honest mistakes, but I know God will protect me.
TADIAS: Is there anything else you would like to share with our readers?
Wayna: I just want to thank all the people who prayed for me and shared their support. I'm relieved and grateful that the truth came out, and that I can move on and concentrate on the good things ahead.
——–
Related from Tadias Archive

Ethiopian-American Artist Prepares For Grammy Awards
Join the conversation on Twitter and Facebook.