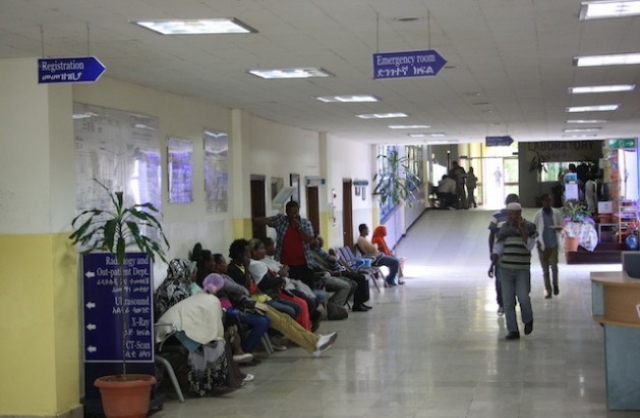 By James Jeffrey
ADDIS ABABA — (IPS) – For a while now, Magnetic Resonance Imaging or MRI scanners have typically been a luxury that both government and private hospitals in Ethiopia have struggled to afford to purchase for in-house use.
Addis Ababa, the Ethiopian capital with an ever-growing population of around 3.8 million, currently has only four stationary MRI scanners that provide services to 30 government and private hospitals, according to Zelalem Molla, a surgeon based in Addis Ababa.
Outside of the capital, only two MRI scanners exist. But the six scanners — in this Horn of Africa nation of some 92 million people — are old fashioned and far behind the technological curve in the West.
"It would be wrong to claim that the mobile MRI scanner would save lives," says Zelalem, whose lunchtime chat with American entrepreneur Peter Burns III about the paucity of scanners sparked a business idea.
"[In a developing economy] a government's focus on financial market stability and security issues can result in healthcare issues remaining on the side-lines." — Alayar Kangarlu, MRI research centre, Columbia University
But, Zelalem notes, more MRI scanners — which use strong magnetic fields and radio waves to generate images of the inside of the body that can be analysed on computers — would crucially allow more doctors to diagnose illnesses far earlier when they are operable and potentially curable.
"Often it is not possible for doctors to diagnose illnesses such as tumours until they physically appear at a stage when the chances of saving a patient are slim — or it is too late," Zelalem tells IPS.
However, actual figures about the number of people directly affected here by the lack of MRI scanners do not exist.
In the past, some Ethiopians have needed to travel to other African countries such as Kenya and South Africa, or to Europe to have scans. This even included Haile Gebrselassie, Ethiopia's track runner, who used to go to Munich, Germany for scans to help diagnose running injuries.
Read more.
—
Related:
CEO Weekend: Ethiopia's Hello Doctors Raises Funding From Africa Group
Join the conversation on Twitter and Facebook.