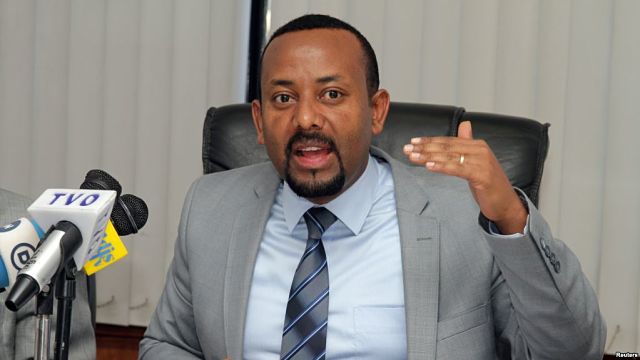 Joyous mood as mobile internet restored in Ethiopia
ADDIS ABABA, April 6 (Xinhua) — Ethiopians residing outside the capital Addis Ababa woke up to find mobile internet back working as the service restored on Friday after five months of blackout.
The East African country on Friday restored mobile internet service after it was terminated across the country for the past five months, leaving majority of the country's population to search rare wi-fi and broadband internet services.
Ashenafi Yenew, a young Ethiopian in Bahir Dar city, told Xinhua that the reopening of mobile internet service on Friday morning "was a great surprise" for him and residents of the city…
The block on mobile internet service was a major concern since the majority of Ethiopians use their mobile handsets to access the internet.
Ethiopia's state-owned EthioTelecom recently announced that it has more than 57 million mobile subscribers, accounting to more than half of the country's total population.
Maereg Sahlu, a tourist guide in Lalibe town, also told Xinhua that the block on mobile internet was a major inconvenience for many tourists.
"Tourists need mobile internet for various purposes mainly to check maps and also communicate with their relatives back home," Sahlu said.
"Most of the time they were not happy when we tell them to use other options instead of mobile internet service," Sahlu added.
According to Sahlu, the restoration of mobile internet service is "a great news for us and also tourists who come from different parts of the world."
—
Related:
Ethiopia closes notorious prison as internet service returns (AP)
Ethiopia's PM seeks end to violence that displaced nearly a million (Reuters)
Ethiopia Closes Infamous Prison, But Activists Await Deeper Reforms (VOA)
A Charismatic Young Leader Tries to Calm Ethnic Tension in Ethiopia (The Economist)
Ethiopia's PM Abiy Delivers Hopeful Inauguration Speech (Video)
Ethiopia Swears in New Prime Minister (AP)
Herculean Task Awaits Abiy Ahmed on Human Rights in Ethiopia
Ethiopia Seeks Calm With a New Leader (The New York Times)
Join the conversation on Twitter and Facebook.