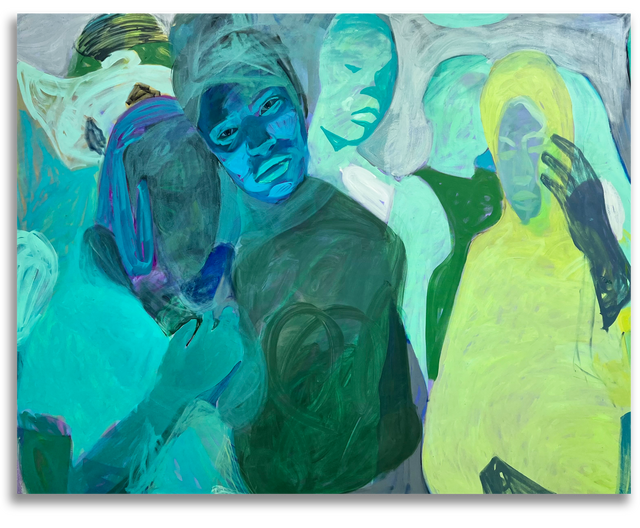 Tadias Magazine
Updated: April 13th, 2023
New York (TADIAS) — Today Addis Fine Art announced the opening of Tizta Berhanu's first European solo show, Synthesis of Souls. The exhibition will be held at their London space, with the opening on Thursday, April 27, and will run until Saturday, May 27.
Tizta Berhanu, an Ethiopian artist born in Addis Ababa in 1991, is known for her powerful figurative paintings that explore the full range of human emotions. Her work depicts narratives of love, intimacy, kinship, and motherhood, all flowing across gestural compositions. Tizta's figures, bathed in swathes of jewel-like primary colors, are painted with expressive brushstrokes, often interlaced in each other's embrace. Her work showcases the beauty of human touch and connection.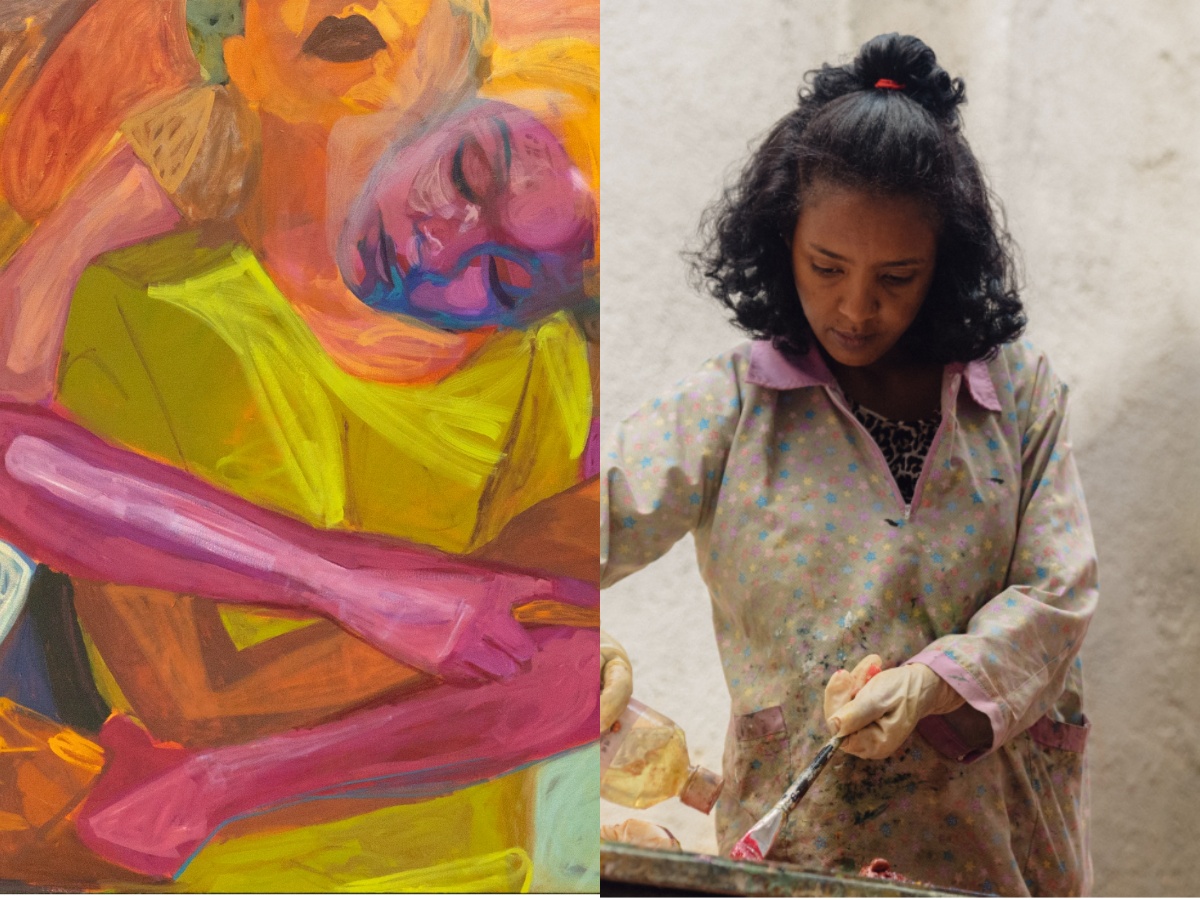 (Photos: Addis Fine Art)
According to the press release the exhibition, curated by Claudia Cheng, an independent art advisor and curator based in London and Hong Kong, is a recent collection of Tizta's figurative paintings. The artworks are infused with lucid colors, and their heavy, undefined brushstrokes add to the dreamlike atmosphere. The paintings' subjects express a range of emotions, some comforting and embracing one another, while others are found isolated and searching in the backdrop of the enigmatic canvases. Tizta's compositions allude to the importance of community in providing support for one another, an essential trait in Ethiopian culture.
Tizta Berhanu's work possesses its own distinctive emotional tone, with each painting infused with bold, vibrant colors. The lustrous red paintings conjure images of love and passion, while the oceanic blue works wash the viewer in a wave of despondency.
The exhibition marks an important moment for Tizta, as it is her first solo show in Europe. Her artistic talent and unique perspective on humanity's emotions make her one of the most exciting artists to watch in the contemporary art scene. Synthesis of Souls is a must-see exhibition for art lovers and collectors looking to discover exceptional new talent.
—
If You Go:
More info at addisfineart.com.
Join the conversation on Twitter and Facebook.