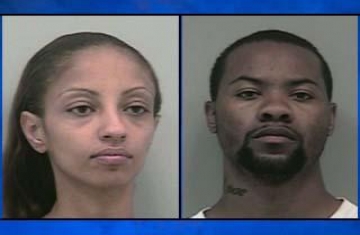 By ANDRIA SIMMONS
The Atlanta Journal-Constitution
Tuesday, April 14, 2009
Tedla Lemma came to this country seeking a better life and political asylum from the former communist government in Ethiopia.
But for Lemma at least, America was not a land of safety or opportunity. It was a country where he would toil as a cashier for up to 17 hours a day. He saved nearly every penny, only to fall prey three times to violent robbers and die at their hands on March 25, 2008.
That was testimony given on Tuesday by Lemma's brother, Sirak Lemma, in the Gwinnett County trial for one of the alleged killers, Quincy Marcel Jackson.
Jackson, 27, of Riverdale, and four other suspects are accused of committing three home invasion robberies between late 2007 and early 2008. Read More.
Couple faces murder charges (The Atlanta Journal-Constitution)
Slain man's family relieved
By ANDRIA SIMMONS
The Atlanta Journal-Constitution
Published on: 07/17/08
Relatives have been visiting Tedla Lemma's grave almost daily since he was killed in a home invasion four months ago.
His sister-in-law, Rosemary Lemma, returned there Wednesday with newfound peace after learning police had captured the alleged killers.
"I know he is laughing, saying 'You thought you would get away with it,' " Rosemary Lemma said. "I just can't believe it's finally coming to a close."
Quincy Marcel Jackson, 27, of Riverdale, and Lorna Zemedu Araya, 25, of Atlanta, are being held without bond at the Gwinnett jail on murder charges related to the slaying of Lemma.
Araya was arrested on Monday. Jackson was taken into custody Tuesday night, Gwinnett Police spokeswoman Cpl. Illana Spellman said.