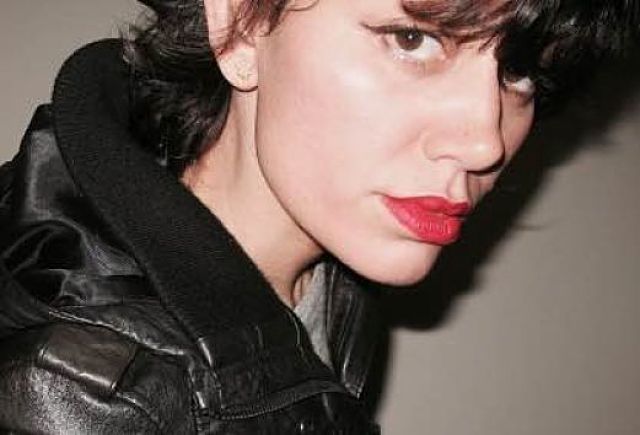 Tadias Magazine
By Tadias Staff
Published: Friday, April 15th, 2016
New York (TADIAS) — Last Spring Selam Productions organized a week-long film series at The New School in New York City called Beyond Us, which explored Afro-futuristic themes. The films included Sundance hits Oversimplification of her Beauty by Terence Nance and Afronauts by Frances Bodomo. In addition, a diverse selection of video art by Derrick Adams and Renee Cox was screened as well as music videos by Khalil Joseph, and documented live performances from Sanford Biggers band Moonmedicine. All film screenings were followed by an artist talk, discussion or Q+A with the director.The film series was well received by students, filmmakers and cinephiles alike.
A few months later Selam Productions founder, Tigist Helen Schmidt, was approached by Wangechi Mutu's initiative Africa's OUT! to pick a film, that followed the inaugural event. After screening God Loves Uganda by Roger Ross Williams at Studio Museum in Harlem, Tigist led a public discussion with the local community.
"The thing about screening films of Africa and its Diaspora is that often times programmers and film curators alike don't know how to engage members of that particular community or the general audience in a meaningful way," Tigist says. "Most of the time African films come to the city for a maximum of three screenings, during a film festival, and then it becomes really difficult to find these films again. Rarely do these films get distribution and if so, the distribution company runs into the same problems as the programmers and curators."
Tigist, who lives and works in New York, knows firsthand what it means to be a Diaspora member. She was born in the United States to Ethiopian and German parents and grew up in Nigeria, Argentina and Germany. When she was sixteen she moved back to the United States for college, and briefly moved to the United Kingdom for graduate studies. She holds a Bachelors in International Relations from San Francisco State University and a Masters from Goldsmiths, University of London.
"Part of Selam Productions' mission is to support films via Africa and the Diaspora as well as women filmmakers," Tigist tells Tadias. "And what better tool than to simply screen their films?"
Most recently, Selam Productions screened Stories Of Our Lives by Jim Chuchu at Neue House, a film made possible by Kenyan based grass-root organization UHAI EASHRI. The film was followed by a brief Q+A with Tigist and the organization's director, Wanja Muguongo.

Poster for Stories Of Our Lives. (Courtesy image)
Tigist is currently working on a monthly film series that focuses on women's stories on both sides of the camera, an Ethiopian inspired film series, as well as taking her curated film series Beyond Us to Berlin.
—-
For more information on upcoming screenings subscribe at www.SelamProductions.com or email contact@selamproductions.com.
Related:
The Colors of Ethiopians: Where Are You From? (By Tigist Schmidt)
Join the conversation on Twitter and Facebook.