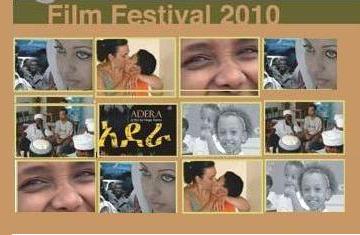 Above: The 7th Annual Sheba Film Festival continues this
week with screenings of Chris Flaherty' Migration of Beauty
and other films.
Tadias Magazine
Events News
Published: Tuesday, May 11, 2010
New York (Tadias) – The 7th Annual Sheba Film Festival opened this past week in New York City.
The annual event, organized by The BINA Cultural Foundation, showcases a diverse array of Ethiopia-related films from around the globe.
The 2010 Festival includes Chris Flaherty's film entitled Migration of Beauty, a documentary focusing on the disputed 2005 elections in Ethiopia. The director, Mr. Flaherty, who suspended his hunger strike today for health reasons, has been hoping to raise awareness about the timely topic given that the country will once again head to the polls on May 23, 2010.
Another film by Andrea Mydlarz-Zeller and Sam Shnider entitled Bewoket: By the Will of God documents the work of Rick Hodes, an American doctor who treats children with spinal tuberculosis in Ethiopia.
—
IF YOU GO:
Please visit the BINA Cultural Foundation's website for a complete list of films playing and to buy tickets. If you missed last week's fundraiser dinner, you may still contribute to BINA at binacf.org.