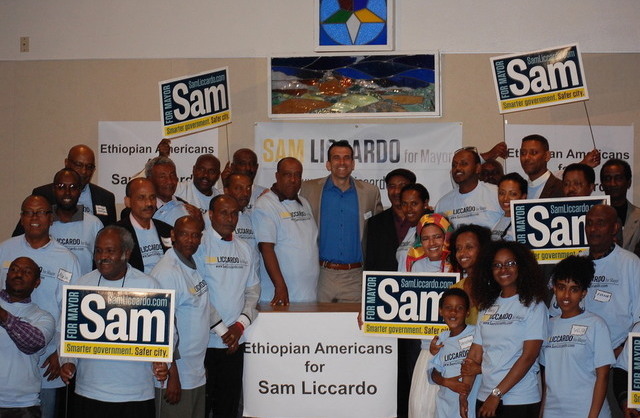 Tadias Magazine
News Update
Thursday, June 4th, 2014
New York (TADIAS) — San Jose, California Mayoral Candidate Sam Liccardo, who was endorsed by the Ethiopian American Council (EAC), has made the runoff as one of the top two winners at Tuesday's primary race behind county supervisor Dave Cortese whom he will face in the Fall election to replace the termed-out Mayor Chuck Reed.
San Jose Mercury News reports Cortese and Liccardo "are on their way to a November runoff in the race for San Jose mayor, a battle that will largely be a referendum on the Chuck Reed administration. Cortese, a Santa Clara County supervisor, had clearly emerged triumphant in Tuesday's primary with about one-third of the votes. Liccardo grabbed the other spot with a bit more than 25 percent of the vote, according to semi-final results, with all precincts reporting early Wednesday morning."
Read more at San Jose Mercury News.
Tadias Audio Interview With San Jose Mayoral Candidate Councilman Sam Liccardo

—
Related:
San Jose Mayoral Candidate Liccardo Releases Amharic Campaign Literature
Amharic Most Commonly Spoken African Language in Eight U.S. States
Ethiopian American Council Endorses Sam Liccardo for San Jose Mayor
EAC to Endorse Tom Hucker for Montgomery County Council Seat
Isiah Leggett's Press Conference with Ethiopian Media
Join the conversation on Twitter and Facebook.