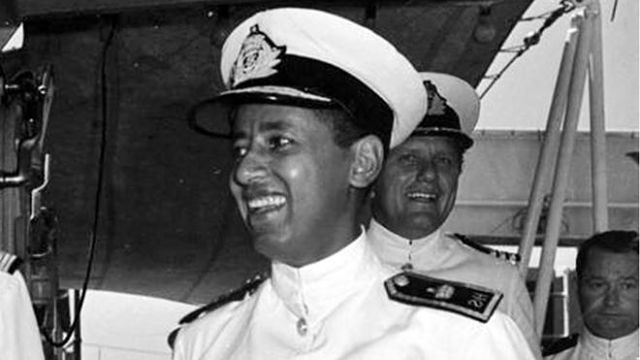 When Eritrea gained independence in 1993, Ethiopia suddenly found itself without a coastline and so it took the logical step of disbanding its navy. Now, it is reconsidering its decision and its latest manoeuvres in the region suggest it could be shopping around its neighbourhood to find a naval base it can use.
Prime Minister Abiy Ahmed recently said on state TV: "We built one of the strongest ground and air force in Africa… we should build our naval force capacity in the future."
His comments revealed the country's naval ambitions but his plans for how to achieve this goal have not been made public. However, Ethiopia's latest push to enter into deals with its coastal neighbours signals something is afoot.
What is behind the move?
State-linked Fana Broadcasting Corporate quoted Mr Abiy as saying the military reforms should "take into account current fast changing world, socio-economic and political situation in Ethiopia".
After Ethiopia and Eritrea fought a bitter border war from 1998-2000, there was little chance that Ethiopia could carry on using Eritrea's ports as it had done previously. So it had to find alternatives.
Ethiopia recently signed a deal to take a stake in the port of Djibouti, which now handles roughly 95% of all its exports and imports.
It is also connected to its small neighbour by a new 472 mile (759 km) railway line – opened last year – which links the capital Addis Ababa to the port of Doraleh, an extension of the port of Djibouti.
The railway line has increased the movement of cargo volumes to and from the port to such an extent that at least 70% of all its activity is now Ethiopian trade.
Roba Megerssa Akawak, head of the state-owned Ethiopian Shipping & Logistics Services Enterprise (ESLSE), told Bloomberg that Ethiopia was concerned that Djibouti was controlled by foreign naval forces. US, China, Japan and France all have military bases there.
"We are afraid perhaps in the future that even Djibouti may not have its own say to really decide on its own fate. This is quite a threat to Ethiopia," Mr Roba said.
He added that a navy would also help protect the 11 Ethiopia commercial ships in a "very volatile" Red Sea area where Ethiopia has other economic interests "and there are conflicting political interests".
—
Related
Ethiopia Offers Eritrea Chance to End Africa's Longest War
Join the conversation on Twitter and Facebook.