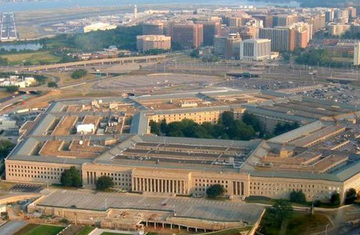 Tadias Magazine
News Update
Friday, June 24, 2011
New York (Tadias) – Yonathan Melaku, a 22-year-old Alexandria resident and a Marine Corps Reserve lance corporal, has been charged with the series of shootings at D.C. area military sites that took place last fall.
Prosecutors said in court paper that they have evidence that the suspect videotaped himself shouting "Allah Akbar" after he fired shots into the windows of the U.S. Marine Corps museum, located in Triangle, Virginia, on October 16, 2010.
"Alright next time this video turns on, I will be shooting," Melaku said on the video, court papers say. "That's what they get. That's my target. that's the military building. It's going to be attacked."
Melaku was taken into custody at Arlington National Cemetery on Friday, June 17 after he was found carrying a backpack containing suspicious items, including the bomb making material ammonium nitrate, spent 9mm shell casings, work gloves, a headlamp and pro-al Qaeda literature.
"Today's charges allege a pattern of violent behavior…we believe his statements that he's targeting military installations speak to his desire to engage in violent activity against the military," U.S. Attorney Neil H. MacBride said.
Video: Yonathan Melaku of Virginia Charged With Military Shootings (The Associated Press)

According to The Washington Post, Melaku remains jailed in Virginia where he has been charged with four counts of grand larceny involving car vandalism and theft. Police records show he was also arrested on May 26 in Leesburg, Virginia, for allegedly smashing windows and stealing property from 27 cars.
"Its always disappointing when someone who wears this uniform gets in trouble with the law," Lt.. Col Chris Hughes, a spokesman for the Marines, told the Washington Post.
According to the FBI, he serves as "a Marine Corps reservist Lance Cpl and a motor vehicle operator with Combat Engineer Support Company, 4th Combat Engineer Battalion, 4th Marine Division, Marine Forces Reserve. He has previously been awarded the National Defense Service Medal and the Selected Marine Corps Reserve Medal. He has not deployed overseas."
The military said paperwork has been filed for the Lance Corporal to be removed from the service. "Melaku was notified Tuesday at the Loudoun County Adult Detention Center that he will be processed for administrative separation due to charges of serious offense," said the Marine Corps in a statement.
Melaku is a naturalized American citizen from Ethiopia.
—
Watch: Pentagon scare suspect, Yonathan Melaku, charged in shootings

—–
Tadias Magazine
News Update
June 20, 2011
Washington, D.C. (Tadias) – No explosives were found following last Friday's dramatic bomb scare at the Pentagon. However, is Lance Corporal Yonathan Melaku, the 22-year old Ethiopian-American decorated Marine reservist, who was detained for trespass that morning at Arlington National Cemetery on suspicion of carrying bomb making materials near the Defense Department headquarters, "simply an unstable, misguided young man, or a cold-blooded lone wolf terrorist?", ABC News asks, adding that an international investigation has been launched to find the answer. Authorities said Mr Melaku does not appear to have known ties to any terror organization.
Meanwhile, The Washington Post quoted a law enforcement official as saying "This looks like a whole big bunch of nothing" regarding Friday's Pentagon bomb scare that brought local morning traffic to a standstill – triggered by a red 2011 Nissan and a backpack belonging to the suspect.
According to police records, Melaku also appears to have recent history of run-ins with the law involving car vandalism and theft. A man by the same name was arrested on May 26 in Leesburg, Virginia, for allegedly smashing windows and stealing property from 27 cars.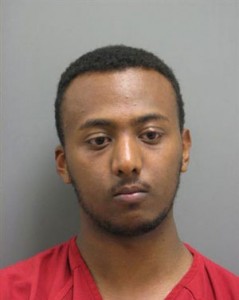 Lance Corporal Melaku was taken into custody at Arlington National Cemetery early Friday morning suspected of carrying bomb making materials, including what was believed to be ammonium nitrate, and pro-al Qaeda literature. The FBI, however, said no explosives were found in the car or bag and that the al Qaeda reference was mostly notes for a financial class.
The official also told The Washington Post that the agencies involved — including FBI's Washington Field Office, United States Park Police, Pentagon Force Protection Agency, Ft. Myer Police, Arlington County Police Department and Arlington County Fire Department — were appropriately responding in high alert mode. "With what's been going on in the world lately and what he said, unfortunately this is what we have to do," the official said. "You have to go to Defcon 1 and then work your way back down to make sure…I'm sure people were upset sitting in traffic, but that's the price you pay living in the nation's capital."
Authorities searched Melaku's home located at the Autumn Chase development in Fairfax County and found nothing that would raise public safety concerns.
"We went into a residence … on the public safety provision to confirm [there were] no hazards. There is no public safety hazard at this time," Andrew C. Ames, an FBI spokesman, said.
As to the contents of his backpack: "It didn't burn, didn't blow up, didn't do anything," an official with the FBI told The Washington Post. "We're not certain what the materials were, but it wasn't anything that was going to cause an explosion or even a fire."
According to ABC News: "Sources also said there were pro-al Qaeda statements found in a notebook that contained mostly notes for a financial class. There was also was a page containing words "al qaeda," "Taliban rules," "mujahidin" and "defeated coalition forces."
Melaku, a resident of Alexandria, has not been charged in the Pentagon incident, but faces four counts of grand larceny in connection with the series of car vandalism incidents in Leesburg.
Melaku is a naturalized American citizen. According to the FBI, he serves as "a Marine Corps reservist Lance Cpl and a motor vehicle operator with Combat Engineer Support Company, 4th Combat Engineer Battalion, 4th Marine Division, Marine Forces Reserve. He has previously been awarded the National Defense Service Medal and the Selected Marine Corps Reserve Medal. He has not deployed overseas."
Per The Washington Post: "The incident began about 1:30 a.m. when police found [Yonathan Melaku] at Arlington Cemetery, said Brenda Heck, a counterterrorism official for the FBI's Washington field office. He fled officers, but was eventually taken into custody. Cemetery visiting hours are 8 a.m. to 7 p.m. Heck said the man's backpack and behavior initially aroused concern. The sack contained items in bags, which initially appeared suspicious, Heck said. The man also refused to cooperate with officers and, after an interview, they decided it was important to find his car, Heck said. Arlington County police found the red 2011 Nissan off Washington Boulevard near the Pentagon shortly before the morning commute began, according to Heck. The investigation closed Routes 27 and 110, all ramps to and from Interstate 395 near the Pentagon and eastbound Interstate 66 to Route 110. The Pentagon remained open."
"He's a pretty normal person," said Dagnachew Bizuwerk, an 11-year-old Ethiopian boy who lives across the street from Melaku's family, speaking to reporters about Yonathan's father who works as a taxi driver . "He was a person that doesn't really talk a lot, a quiet man, doesn't say much."
—-
Photo credit: Yonathan Melaku in a booking photo from an arrest in May. (Leesburg Police Department/Reuters/May 26, 2011)
Related:
No explosives found with man in custody near Pentagon (Reuters)
Video: Backpack, Suspicious Man Found Near Pentagon (The Associated Press)