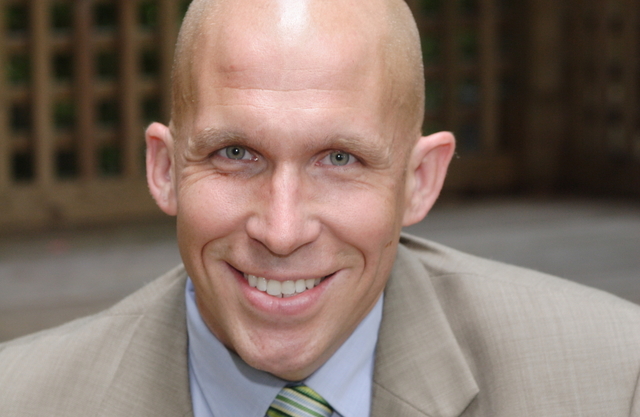 Tadias Magazine
By Tadias Staff
Wednesday, June 25th, 2014
Washington, D.C. (TADIAS) — Tom Hucker, a candidate for Montgomery County Council District 5 seat in Maryland, who was endorsed by the Ethiopian American Council (EAC), is locked in a close Primary race, so far leading by 217 votes, in a contest that will likely be decided by absentee and provisional votes.
The Gazette, which covers Montgomery and Prince George's counties in Maryland, reports that "only 217 votes separate the top two vote-getters after Tuesday's election, likely giving absentee and provisional voters the final say on who will hold the seat in December."
All precincts reporting, Tom Hucker garnered 7,184 votes compared to his opponents: Evan Glass (6,967), Christopher Barclay (1,789), Terrill North (1,687), and Jeffrey Thames (982).
"However, 940 absentee ballots were requested in District 5 as of Tuesday and of those, 733 were requested by Democrats. The Board of Elections has yet to count absentee and provisional ballots," The Gazette reported. "While it was too early to celebrate when reached Tuesday night, Hucker praised his campaign volunteers and staff for their hard work."
Hucker also told the newspaper that he  will wait until "the last vote was counted" before claiming victory. "I'm definitely very proud of the diverse grassroots and relentlessly optimistic campaign that we ran," he said. "People are exhausted. They left it all on the field."
Although voter turnout was very low across Maryland on Tuesday, we are told that EAC helped coordinate getting the vote out for Hucker and other candidates through phone banking and volunteering in the field. If Tom Hucker wins, it would round out the successful campaigns of all the three candidates supported by the Ethiopian-American Council, including Montgomery County Executive Isaiah "Ike" Leggett, who won his primary bid for a third term, and San Jose, California Mayoral Candidate Sam Liccardo, who made the runoff as one of the top two primary winners gearing up for the Fall election season.
Stay tuned for updates.
—
Related:
Ike Leggett Wins Primary Election By A Wide Margin
Join the conversation on Twitter and Facebook.