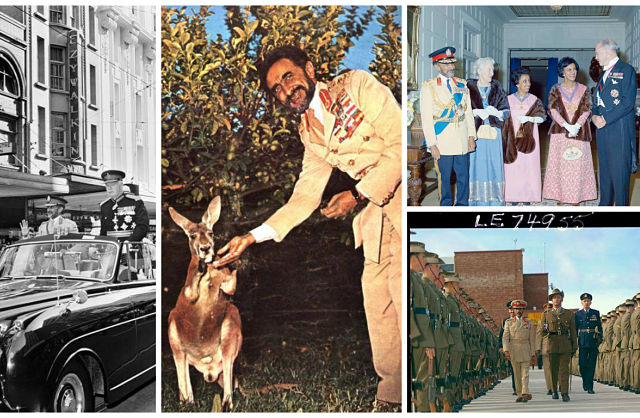 Tadias Magazine
By Tadias Staff
June 28th, 2017
New York (TADIAS) — Former Emperor Haile Selassie's grandson, Prince Ermias Sahle-Selassie, began a major commemorative tour of Australia on June 16, 2017 to mark the upcoming 50th anniversary of his grandfather's State Visit to Australia. The International Strategic Studies Association (ISSA), where Prince Ermias is a Senior Fellow, is a major sponsor of the tour.
Prince Ermias, who works with ISSA in conflict resolution issues around the world, is the co-Patron of the ISSA Zahedi Center for the Study of Monarchy, Traditional Governance, and Sovereignty. The association states that in Australia, Prince Ermias "was being accompanied on the visit by ISSA Pres. Gregory Copley and ISSA Executive Director Pamela von Gruber, and a number of ISSA Senior Fellows would participate in the visit in various parts of the trip."
"Prince Ermias' Commemorative Tour embraces Sydney, Canberra, Melbourne, and Perth, and will include similar activities to those undertaken by the Emperor in 1968," said the announcement from the Washington, D.C.-based NGO. "Although the visit is a private one, Prince Ermias has been asked to address a significant number of groups in each city, including several black tie dinners." The press release added that "a ministerial reception was scheduled for the Australian Parliament in Canberra, and a luncheon was to be held for him in the New South Wales Parliament. He will lay a wreath at the Australian War Memorial in Canberra, accompanied by the Memorial's Director (and former Australian Defense Minister) Dr Brendan Nelson. Former Head-of-State Michael Jeffery will also host a dinner for him in Canberra."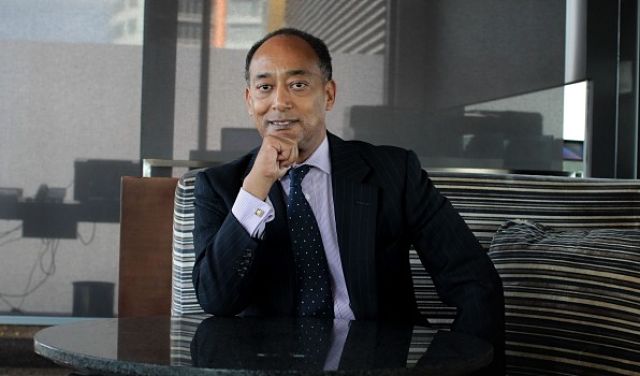 Prince Ermias Sahle Selassie was quoted by the Financial Review Australia publication as stating: "People identify with Ethiopia – its resistance to colonialism, its long history, its sense of pride, sense of tolerance and the living together of all these different religions in peace."
According to The International Strategic Studies Association (ISSA) "In Melbourne, Prince Ermias will plant a tree at the Royal Botanic Gardens, near the one planted by the Emperor in 1968. He will also meet with a number of Ethiopian-Australian community leaders."
Watch: HAILE SELASSIE IN AUSTRALIA (AP Video)
Watch: Haile Selassie visits the Australian War Memorial – 14 May 1968 — No Sound

—
Related:
Ethiopia's Prince Selassie. The exiled prince from the world's oldest monarchy (FRA)
Family of Ethiopia's Late Emperor Gives $700k to Haile Selassie School in Jamaica
Tadias Interview With Prince Ermias Sahle Selassie
In Pictures: 50th Anniversary of Emperor Haile Selassie's Historic Visit to Jamaica
Under Pressure from Family Christie's Skips Auction of Haile Selassie's Watch
New Book on Triumph & Tragedy of Ethiopia's Last Emperor Haile Selassie (TADIAS)
Join the conversation on Twitter and Facebook.