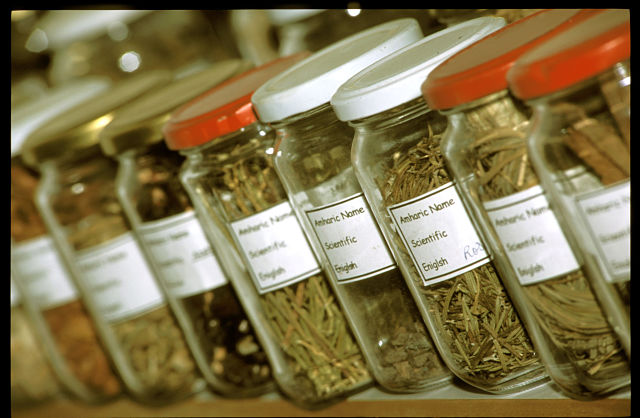 Tadias Magazine
By Tadias Staff
Published: Thursday, June 30th, 2016
New York (TADIAS) — A new online survey recently launched by an association of Ethiopian doctors based in the United States aims to study the use of supplemental traditional medicine among the Ethiopian Diaspora population in North America.
The survey, which is managed by complementary medicine experts from People to People (P2P) — an Ethiopian Diaspora Health Care Organization — will look at the "use of herbals, supplements and other traditional modalities by the Ethiopian Diaspora in the USA," the announcement said, hoping to investigate any interactions between traditional and modern prescribed medications.
"It is our hope that the results of the study will provide a clearer picture of the practice, and help clinicians and other healthcare professionals consider this aspect of medication history when they provide care to their patients," P2P added. "As part of the Ethiopian Diaspora community we invite you to participate in this study."
The Ethiopian American physicians' group said that it anticipates compiling and analyzing the data, and making it available to the public in less than a year. They emphasized that "no personally identifiable information will be stored or shared," and that the privacy of participants will be protected.
—
To learn more and take the survey click here » Complementary Medicine by the Ethiopian Diaspora in the USA
Related:
Herbal medicine and medicinal plants in Fiche, Ethiopia (Journal of Ethnobiology and Ethnomedcine)
Shiro, The Sure Thing: Why It's Good For You By Dr. Asqual Getaneh (TADIAS)
Our Beef with Kitfo: Are Ethiopians in America Subscribing to the Super Sizing of Food? (TADIAS)
Gomen for Breakfast? By Nesanet T. Abegaze (TADIAS)
Video: 2015 P2P Ethiopian Health Care Conference & Award Ceremony
Join the conversation on Twitter and Facebook.