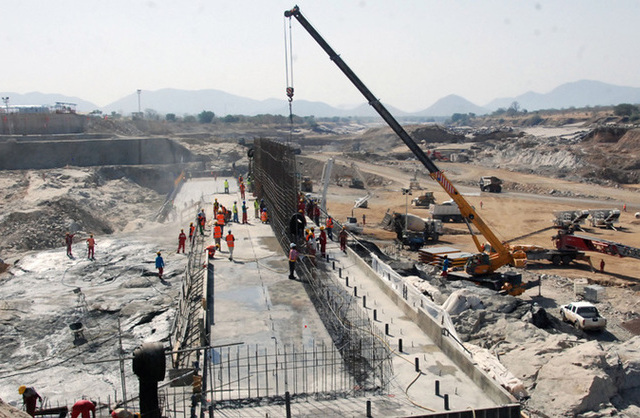 The Associated Press
By Kirubel Tadesse
July 3, 2013
ASSOSA, ETHIOPIA – The book, a history of Hoover Dam, fell from the dashboard as Simegnew Bekele drove through the rugged mountains where the engineer is leading construction work on Ethiopia's massiveNile River dam.
"This book," he said, picking it up, "I am reading it now … It's a fascinating story. This dam too (has) a history one day someone will write about."
Simegnew's sentiment illustrated the great expectations of a dam that has raised tensions between this Horn of Africa nation and Egypt, which is concerned the ongoing project will diminish its share of Nile River waters. Reading the book, a gift from Ethiopians he met in New York recently, the engineer has come to see similarities between the Ethiopian dam-in-progress and Hoover Dam, the Great Depression-era project that in its time became an icon of American enterprise under difficult economic conditions.
—
Related:
Ethiopia's Grand Renaissance Dam is Compared to Hoover Dam (AP/FOX News)
Foreign Minister Tedros Adhanom Says Ethiopia Wants to Resolve Nile Dam Dispute with Egypt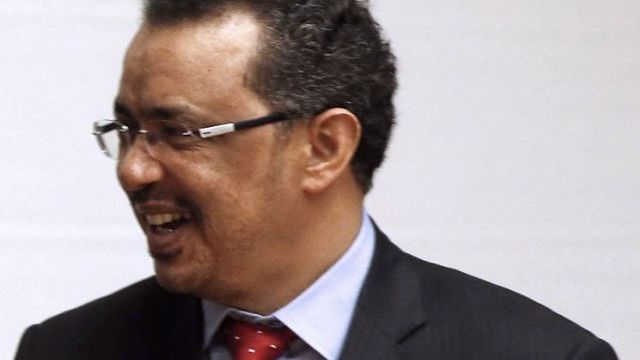 Ethiopian Foreign Foreign Minister Tedros Adhanom is pictured in Addis Ababa, on May 25, 2013. (AFP)
ALGIERS (AFP) – Ethiopia is hoping that talks with Egypt will ease a row over sharing the waters of the Nile, Foreign Minister Tedros Adhanom said on Sunday during a trip to Algeria.
But Tedros did not rule out "international mediation" if the talks founder.
The dispute erupted after Ethiopia last month began diverting the Blue Nile River for the construction of its 6,000-megawatt Grand Renaissance Dam.
—
Ethiopia's Plan to Dam the Nile Has Egypt Fuming (TIME Magazine)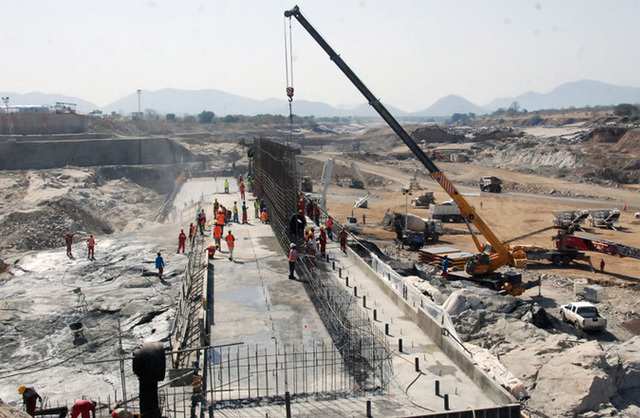 By William Lloyd George
Addis Ababa — The heat is stifling but the construction workers and red-hatted engineers don't let up. Mechanized excavators batter into the mighty, arid peaks on either side of the site of Ethiopia's Grand Renaissance dam, set to be the largest in Africa. The foundations are growing. The dark brown waters of the Nile River flow through the site. But the punishing sun and tough terrain aren't the only challenges facing the dam's progress. Downstream, Egypt is furious — and some politicians there have talked in private of war. Ethiopia is defiant. "There is nothing that will stop Ethiopia now from realizing our country's dream," says Bereket Simon, an Ethiopian government spokesman, as he walked around the site on a recent morning.
The Ethiopian government believes that the dam, which is due to start generating electricity next year and will be paid for from the proceeds of government bond sales, will become an image of national pride and a symbol of the country's recent development. Egypt, a country whose identity and economy are already inseparable from the Nile, feels deeply threatened by the project. Egypt's President Mohammed Morsi said in a speech in Cairo on June 10, "We will defend each drop of the Nile with our blood," but he has also said that dialogue is the best means of solving the crisis. Not all of Egypt's politicians have been so diplomatic; during a cabinet meeting on June 3, which was being broadcast by Egyptian state TV without the knowledge of the political figures attending, several told Morsi that he must destroy the dam through any means available.
—
Related:
Will Ethiopia's 'Grand' New Dam Steal Nile Waters From Egypt? (CSM)
Egypt Should Welcome Ethiopia's Nile Dam (Bloomberg Editorial)
Maaza Mengiste Says "The Nile Belongs to Ethiopia Too" (The Guardian)
Hydropolitics Between Ethiopia and Egypt: A Historical Timeline (TADIAS)
Visualizing Nile Data – Access to Electricity vs Fresh Water (TADIAS)
Law Professor Urges Ethiopia to Take Nile Issue to International Court (TADIAS)
Join the conversation on Twitter and Facebook.