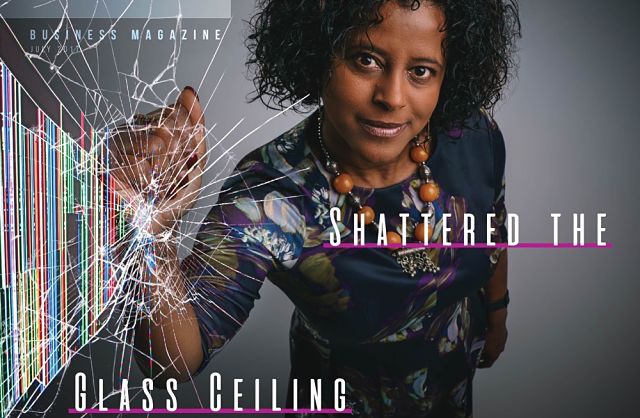 Tadias Magazine
By Tadias Staff
July 3rd, 2017
New York (TADIAS) — The last time we featured Software Engineer turned Social Entrepreneur Bethlehem Abera Gronneberg she had just won the prestigious Bush Fellowship for her non-profit organization, uCodeGirl, whose mission is to encourage young girls to aim for careers in the high-tech industry.
This month Betty, who works and lives in North Dakota, made the cover of her local business magazine, Fargo INC, as one of five women invited to discuss female representation in the technology sector.
"It's the question no one can seem to answer definitively: Why aren't more girls going into high-tech fields?" asks Fargo INC introducing its July 2017 edition. "We assembled a panel of five FM-area women working in tech to try and figure out why."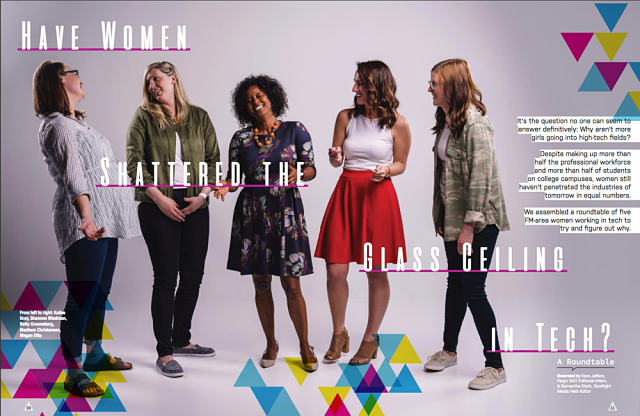 (Photo: Fargo INC July 2017 issue)
A mother of three boys, Betty is also the author of a children's book entitled The Alphabet Takes a Journey…Destination Ethiopia. She was born and raised in Ethiopia and attended Addis Ababa University, later working at the UN Economic Commission for Africa (ECA) before immigrating to the United States.
Regarding her non-profit, uCodeGirl, which strives to democratize "the technology sandbox with diverse voices as a result of increased participation of women," Betty told Tadias that it was "inspired by the question — How can I see more people like me in the technology workforce?" She added: "I am engaging my vision and passion to create and foster an enrichment program that will inspire and empower young girls to be the driving force, the innovators of the technology they consume."
Click here to read the latest issue of Fargo INC »
—
Related:
Tadias Interview with Ethiopian Children's Book Author Bethlehem Abera Gronneberg
Join the conversation on Twitter and Facebook.