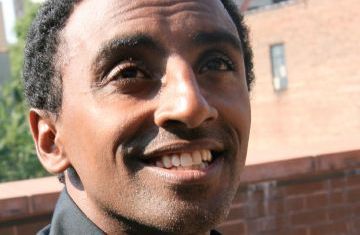 New York - Building on his latest book, "The Soul of a New Cuisine: A Discovery of the Foods and Flavors of Africa" (John Wiley, 2006), Marcus Samuelsson, the executive chef of Aquavit, who was born in Ethiopia, plans to open Merkato by mid-September. The name is that of the largest food market in Addis Ababa, the capital of Ethiopia. He will offer his interpretation of dishes from all over Africa, with forays into Brazil and the Caribbean, in what had been Sascha: 55-61 Gansevoort Street (Ninth Avenue).
The African inspired 175-seat restaurant in the Meatpacking district is seeking a GENERAL MANAGER for immediate hire. Must have management experience in both service and hospitality, with excellent food & beverage knowledge, and strong financials and P+L's required. Must be highly motivated, extremely detailed oriented, and possess great communication, organizational and supervisory skills. Computer proficiency and knowledge of Microsoft platforms necessary.
To apply, please email resumes to hr@townhouserg.com, or fax (212) 957-9043. Please note that you learned about it on Tadias.
Our interview with Marcus: Click Here.