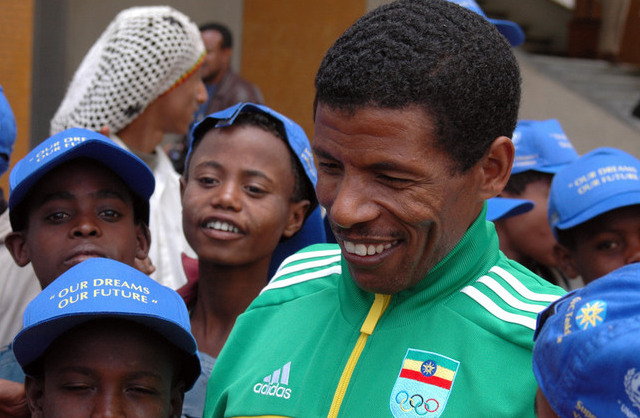 By David Smith, Africa Correspondent
"Yichalal" is a word made popular in Ethiopia by Haile Gebrselassie, arguably the finest distance runner ever to grace track or road. It means "it is possible", or "it can be done". Gebrselassie for president? Yichalal.
That was the widespread reaction last week when the 40-year-old, who has conquered the worlds of sport and business, announced that in 2015 he will be running not for gold but for political office. The only dissenting voice appeared to be that of his wife.
In many ways, politics seems a natural next step for a man whose rise mirrors that of the skyscrapers in Addis Ababa, the capital of Ethiopia, where Bob Geldof is now a less likely foreign visitor than investors lured by one of the world's fastest growing economies. Gebrselassie, an idol to millions with that crucial political asset, a winning smile, is seen as embodying the new optimism also sweeping much of Africa. "We Ethiopians had many problems," he told the Observer last week, speaking by phone while driving towards Addis Ababa. "If you come to Ethiopia now you see the difference. Things are changing very fast."
But despite projected growth of 11% next year, poverty remains widespread. "Now Ethiopia is moving in a good way but the speed is not what we need," Gebrselassie said. "We need to move more quickly and join the middle-income countries. There is no Usain Bolt. The more you sprint, the more you break world records. If I become an MP I will push for a pick-up of speed."
Read more at The Guardian.
—
Related:
The Difference Between Haile and Liberia's George Weah (The Africa Report)
Haile Gebrselassie to Run for Parliament (AP)
Join the conversation on Twitter and Facebook