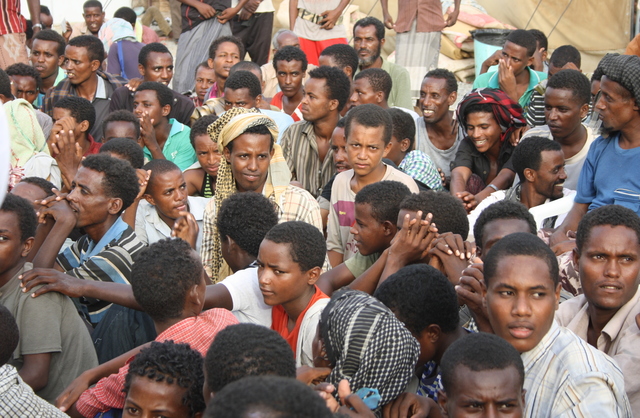 Tadias Magazine
By Tadias Staff
Updated: Saturday, July 20th, 2013
New York (TADIAS) – In a major program that is currently airing on BBC's World News, international correspondent Yalda Hakim uncovers abuse and exploitation on a massive scale as BBC investigates one of the most dangerous journeys on earth, and the plight of thousands of Ethiopian migrants attempting to reach Saudi Arabia in search of employment.
In a statement BBC said its World News documentary "traces the steps of the 80,000 Ethiopians who attempt to reach Saudi Arabia every year, but first they must cross the Red Sea, trek 500 kilometres through the desert and then evade Saudi border guards."
BBC added the biggest danger the migrants face, however, is from Yemeni criminal gangs who kidnap and sell them to so called "torture camps," where they are held and tortured for ransom.
The program travels to Bab Al Mandab on the south-eastern tip of Yemen, where the migrants come ashore, and then onto to Haradh, a Yemeni town on the Saudi border where the torture camps are located.
"With access to victims, the smugglers themselves and the torture camps, Yalda hears stories of unimaginable cruelty and uncovers evidence to suggest that the Yemeni military may also be involved in the trafficking and sexual abuse," BBC said.
Below are links to the program and photos.
Watch: Ethiopian migrants tell of torture and rape in Yemen
Watch: Inside Yemen's 'torture camps'
The following photographs are courtesy of BBC World News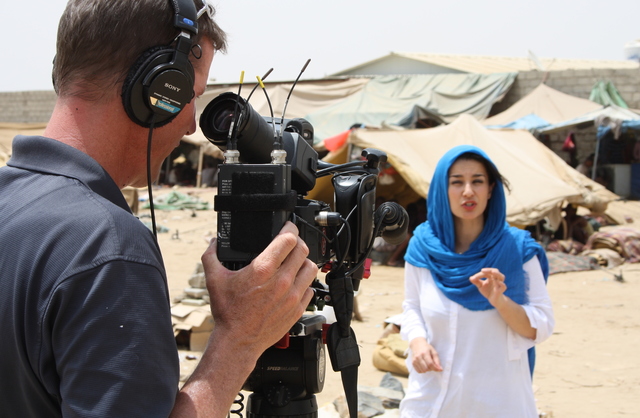 BBC World News journalist Yalda Hakim at a camp in Yemen housing Ethiopian migrants. (Courtesy photo)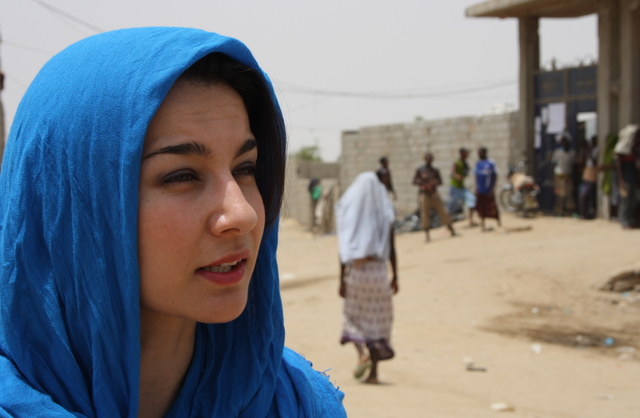 Yalda Hakim at a Migrant camp in Haradh run by The International Organization for Migration. (BBC News)
—
If You Tune In:
Our World: Yemen: The Most Dangerous Journey on Earth
On BBC World News (all times GMT):
Friday July 19th 2013 at 23:30,
Saturday 20th 2013 at 11.30 and 16.30
Sun 21st 2013 at 17.30 and 22.30
www.bbc.com
Related:
Meskerem Assefa Advocates for Ethiopian Women in the Middle East (TADIAS)
Join the conversation on Twitter and Facebook.