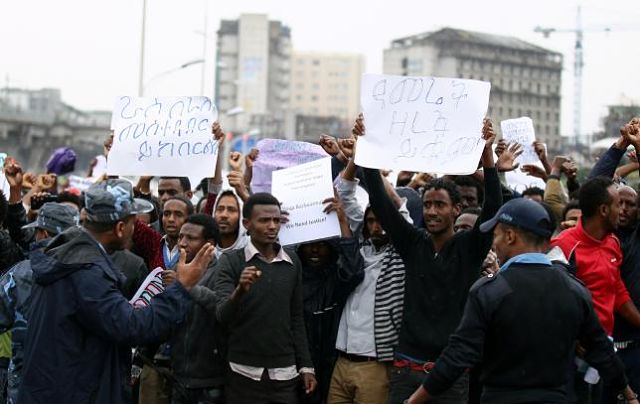 Updated: August 8th, 2016
Nearly 100 people were killed in the weekend's protests in Ethiopia as demonstrators clashed with security forces in different parts of the country, Amnesty International says.
The rights group says the most deadly incident happened in Bahir Dar, where at least 30 people died on Sunday.
The authorities have said seven died in Bahir Dar and that security forces were reacting to violence from protesters.
There has been an unprecedented wave of protests in Ethiopia in recent months.
People in the Oromo and Amhara regions have been complaining about political and economic marginalisation.
Amnesty says that 67 people died when "security forces fired live bullets at peaceful protesters" in different towns and cities in the Oromo region over the weekend.
There were clashes between security forces and protesters on Sunday in Bahir Dar, the Amhara regional capital.
Opposition activists have given similar figures for the number of people killed.

Protesters have been complaining about economic and political marginalisation. (Photos: Reuters)
—-
Related:
Several dozen shot dead in weekend protests across Ethiopia (AP)
In Addis Ababa Security Forces Use Tear Gas to Disperse Protests (Reuters)
What is behind Ethiopia's wave of protests? (BBC News)
Protests in Ethiopia's Gonder City Signal Uncertain Future (VOA News)
Protest in North Ethiopian Region Signals Rising Discontent (Bloomberg)
Riots in Gonder Claim Casualties (DW Report — Jul 15, 2016)
Join the conversation on Twitter and Facebook.