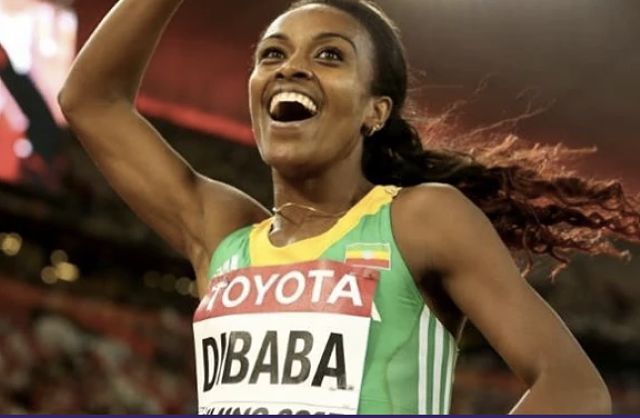 Tadias Magazine
By Tadias Staff
Published: Saturday, August 6th, 2016
New York (TADIAS) — From now until August 21st all eyes are focused on Brazil as the 2016 Olympic Games officially got underway there on Friday evening with a colorful ceremony broadcasted around the world from the seaside city of Rio De Janeiro.
According to the International Olympic Committee at least 206 countries are represented by more than 11,000 athletes at the 2016 Rio Games this summer, which is being held in South America for the first time.
"In total, there will be 306 events over the course of 19 days between the opening and closing ceremonies," highlights The Root, while naming a member of Ethiopia's team, Genzebe Dibaba — the current world record holder in both the indoor and outdoor 1500 meters race — among 40 black athletes worldwide to watch for at the 2016 competition.
"The number of black athletes from around the globe in the Summer Olympics always dwarfs the number in the Winter Olympics (something about cold weather, snow and ice?), and this year is no exception. When national anthems are played and the winners step onto the medal stand, here are some folks you might see."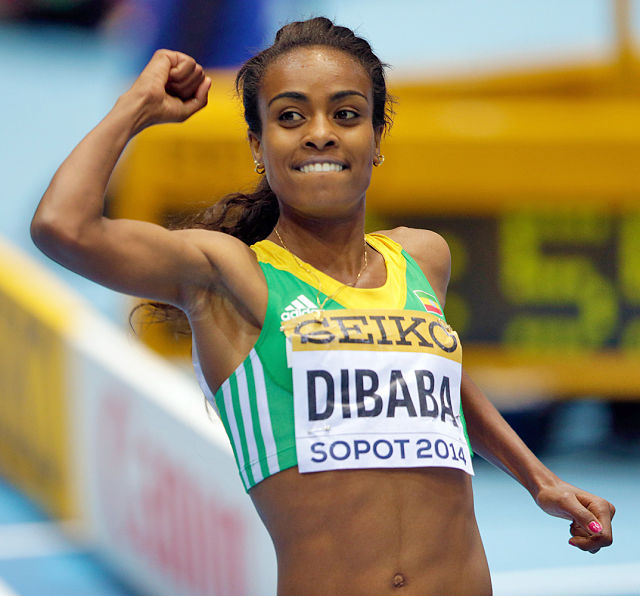 Photo: Genzebe Dibaba in 2014 IAAF World Indoor Championships. (Wikimedia)
Genzebe, who additionally holds the world indoor record in the 3000 meters category will "narrow her focus and compete over 1500m, the event at which she holds the world record at 3:50.07," IAAF reported last month. IAAF added that her elder sister Tirunesh Dibaba — three-time Olympic gold medalist and the reigning Olympic 10,000m champion — is also "slated to compete solely over that distance in Rio, though she is also listed as a reserve for the 5,000m." Genzebe's family members who are also Olympians include her silver medalist sister Ejegayehu Dibaba, as well as her cousin Derartu Tulu who was the first female Ethiopian gold medalist.
—
Related:
Rio Throws A Party For The World, Kicking Off The 2016 Olympics (NPR)
40 Black Athletes to Watch at the Rio Olympics (The Root)
Ethiopia Announces Team for Rio 2016
ETHIOPIAN TEAM FOR RIO (INCLUDING RESERVES)
MEN
800m: Mohammed Aman
5000m: Muktar Edris, Dejen Gebremeskel, Hagos Gebrhiwet, (Abadi Hadis)
10,000m: Yigrem Demelash, Abadi Hadis, Tamirat Tola, (Ibrahim Jeilan)
Marathon: Tesfaye Abera, Lemi Berhanu, Feyisa Lelisa, (Lelisa Desisa)
3000m steeplechase: Hailemariyam Amare, Chala Beyo, Tafese Seboka, (Birhan Getahun)
WOMEN
800m: Habitam Alemu, Tigist Assefa, Gudaf Tsegay
1500m: Genzebe Dibaba, Besu Sado, Dawit Seyaum, (Gudaf Tsegay)
5000m: Almaz Ayana, Senbere Teferi, Ababel Yeshaneh, (Tirunesh Dibaba)
10,000m: Almaz Ayana, Gelete Burka, Tirunesh Dibaba, (Netsanet Gudeta)
Marathon: Mare Dibaba, Tirfi Tsegaye, Tigist Tufa, (Aberu Kebede)
3000m steeplechase: Sofia Assefa, Hiwot Ayalew, Etenesh Diro, (Weynshet Ansa)
20km race walk: Yehualeye Beletew, Askale Tiksa
Join the conversation on Twitter and Facebook.