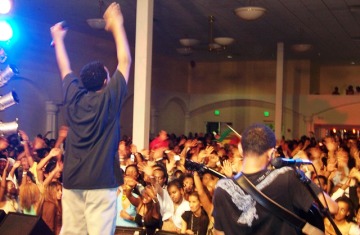 By Edmund Sanders,
Los Angeles Times Staff Writer
August 10, 2008
ADDIS ABABA, ETHIOPIA — Sequestered in a dank prison cell here, Ethiopia's biggest reggae star awaits trial in a deadly hit-and-run case that has galvanized the nation.
Federal prosecutors say Tewodros Kassahun, dubbed the Bob Marley of Ethiopia, fled after striking a homeless boy with his BMW. They call it a case of celebrity bad behavior.
Fans say the singer, also known as Teddy Afro, is being framed because of his music's perceived anti-government message. In one song, he accuses Ethiopia's leaders of promising change, but bringing only "a new king."
Fans also ask why Kassahun was not charged until April, though the boy was killed in 2006.
Kassahun's controversial incarceration has spurred small protests, a rarity in this tightly controlled Horn of Africa country, and is fast becoming a national symbol of what some call Ethiopia's latest democratic backsliding.
After a 2005 postelection crackdown, Ethiopia's government tried to ease tensions last fall by pardoning thousands of jailed opposition supporters and allowing some independent newspapers to reopen.
"We'd hoped that was the beginning of an opening in the democratic space," said Hailu Araaya, deputy chairman of the recently formed Unity for Democracy and Justice party. He spent 20 months in jail before his release in July 2007. "But the political space is contracting again. It's clear the ruling party is determined to stay in power by any means."
Government critics point to a string of new laws targeting political parties, journalists and humanitarian agencies.
Under one new law, political parties can no longer accept foreign donations and must disclose the names of domestic contributors. Opposition groups say that restriction has dried up their financial support because potential contributors fear government retaliation.
A draft bill would ban private aid agencies and civic groups from "political" activities, such as advocating human rights, if they receive more than 10% of their funding from foreigners.
A new media law permits government censorship and jail terms for journalists. Read More.
—
Join the conversation on Twitter and Facebook.