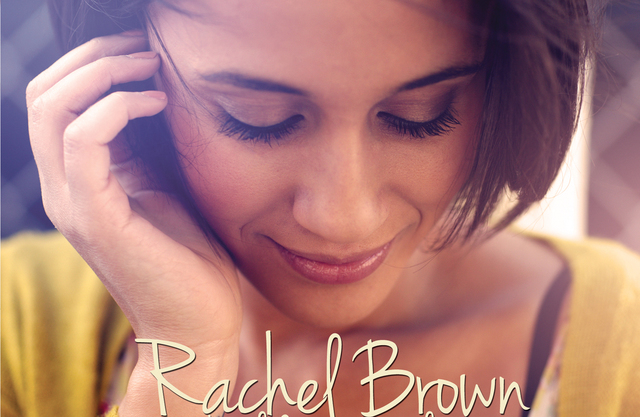 Tadias Magazine
By Tigist Selam | Art Talk

Published: Wednesday, September 26, 2012
New York (TADIAS) – Up-and-coming singer and songwriter Rachel Brown has released an EP called Building Castles, which is currently available on iTunes. Rachel tells TADIAS that she had "an incredible time" working on the record and is enjoying her fans' reaction on social media. "It's been very cool," she said. "I received a lot of instant responses on twitter, including from Wyclef who said amazing things. It is so great to have the support of musicians like him."
The multicultural artist and Harvard graduate, who is the daughter of Ethiopian-born wedding-fashion designer Amsale Aberra, said her most recent concert was in Bermuda. "My dad is Bermudian so that was really special," she said.
Rachel was invited to be part of a tribute to the life and music of John Lennon and the legend's connection to Bermuda. "John Lennon had spent time on the island and wrote some of his last songs there in 1980," she said. "Did I mention I was on the front page of the newspaper when I landed there? My dad emailed me from New York to tell me that someone told him that I was featured in The Royal Gazatte, which was really cool."
Though she loves to travel Rachel said her "comfort zone" is in New York. "I love performing in New York because its my hometown and I have a lot of support and I feel comfortable here," she said.
As to her own connection to Ethiopia, Rachel said she has not been there in 3 years but she had been going back almost every year since she was eighteen. "I absolutely love Ethiopia and I always have a hard time coming back." She said: "The last time I was there I ended up playing some impromptu shows. This was before I had a band of my own and that was one of the first times that I had played with other musicians. They were really incredible. We actually ended up recording a song called Bahir Dar, which I wrote during a prior trip. One day I would love to collaborate again and do a recording in Ethiopia."
Rachel said, "Being Ethiopian, Bermudian, Southern and growing up in New York has definitely influenced my music and even the eclectic nature of my band, which includes people from Mali, Madagascar, Haiti — most of whom I met on a Saturday night playing at St. Nick's Pub in Harlem." She added, "They all understand what I am trying to do but they also bring their own perspectives."
—
Click here to learn more about Rachel Brown.
Click here to download the new EP on iTunes.