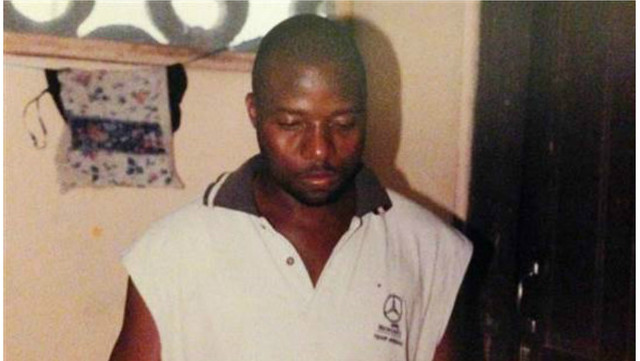 October 08, 2014
Texas Health Presbyterian Hospital says that Thomas Eric Duncan died Wednesday morning, 10 days after he entered the facility.
Duncan had come to Dallas from his native Liberia, the epicenter of the West African Ebola outbreak.
In Washington, the White House confirmed the U.S. will increase Ebola screening measures at airports that handle large numbers of West African passengers.
Screening measures
White House spokesman Josh Earnest said the measures would be put in place at five airports: JFK in New York, O'Hare in Chicago, Dulles outside Washington, Hartsfield-Jackson in Atlanta and Newark International Airport in New Jersey.
The Associated Press reported that officials could begin taking temperatures at JFK as early as this weekend. The screening measures would begin at the other airports next week.
Duncan had arrived in the U.S. by air on September 20. He did not exhibit signs of Ebola until several days later, and was initially sent home from the Dallas hospital with antibiotics when he first went there on September 25.
The U.S. Centers for Disease Control and Prevention said Tuesday it is tracking 48 people who had contact or may have had contact with Duncan in the days before he was admitted to the hospital.
More aid requested
Also on Wednesday, U.S. Secretary of State John Kerry said it is urgent that more countries step up to help in the fight against Ebola, including sending more money, equipment and staff to contain the spread of the disease.
In an impassioned plea, Kerry said progress against the disease is being made, but far too slowly and that the world is not where it needs to be in stemming Ebola's spread.
Slideshow from Kerry's presentation
Speaking with British Foreign Secretary Philip Hammond in Washington, Kerry also said it is essential for airlines to keep flying to West Africa and for borders to remain open to allow for the movement of assistance and medical staff.
His comments came shortly after Duncan died at a Dallas hospital.
Earlier Wednesday, the United Nations mission in Liberia said a second member of its staff has contracted Ebola.
In a statement, the mission said the international medical official is undergoing treatment, but did not specify their nationality. The first infected staff member died last month.
Disease's cost to Africa
And the World Bank said on Wednesday that the regional impact of West Africa's Ebola epidemic could reach $32.6 billion by the end of 2015 if it spreads significantly beyond the worst-hit countries of Guinea, Liberia and Sierra Leone, the World Bank said on Wednesday.
"The enormous economic cost of the current outbreak to the affected countries and the world could have been avoided by prudent ongoing investment in health systems-strengthening," World Bank President Jim Yong Kim said in a statement.
The World Health Organization also reported on Wednesday that nearly 3,900 people have died from the disease, including more than 2,200 in Liberia. The WHO said the total number of cases stands at just over 8,000.
Liberian President Ellen Johnson Sirleaf told Reuters there are signs Ebola is "in decline" in her country.
But the WHO statement said there is no evidence the epidemic in West Africa is being brought under control. The U.N. agency said a reported fall in the number of cases in Liberia reflects under-reporting by overwhelmed health workers.
Material for this report came from AFP, AP and Reuters.

—
Related:
Spanish Nurse Becomes First Person to Contract Ebola Outside of Africa (Video)
Join the conversation on Twitter and Facebook.