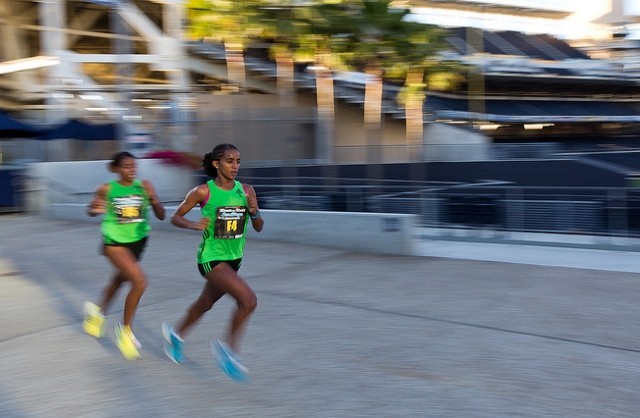 Tadias Magazine
By Tadias Staff
Updated: Monday, October 10, 2011
New York (TADIAS) – The New York Daily News highlights the Bronx-based long-distance runner Buzunesh Deba, who is preparing for the upcoming ING New York City Martahon. If Deba wins the race next month, she will become the first New Yorker to claim hometown victory in the annual fall race.
"Buzunesh Deba is a 24-year-old former gymnast who grew up in the town of Asela in Ethiopia's Rift Valley, and now lives in a fifth-floor walkup on West 195th St. in the Bronx," writes Wayne Coffey for the Daily News. "The apartment has…a few dozen trophies and medals, all of them the fruits of Deba's rapidly ascending marathoning career." He adds: "A month from now, in the ING New York City Marathon, Deba will endeavor to add to the collection – not only by scoring the greatest victory of her life, but by becoming the first New Yorker to win the five-borough race."
"I hope to make the New York Road Runners, my husband as well as myself proud," Deba told the newspaper, speaking through an Amharic interpreter.
Buzunesh Deba ran the 11th-fastest marathon in the world earlier this year at the Dodge Rock n' Roll San Diego Marathon, finishing the race in the fastest time ever run by a woman in California.
"It's remarkable to think that there could be a champion hiding in plain sight, training in our parks and streets right here in New York City," Says Mary Wittenberg, CEO of the New York Road Runners.
Read more at The New York Daily News.
–
Related:
Ali Abdosh of Ethiopia wins Boston Half Marathon (ESPN)