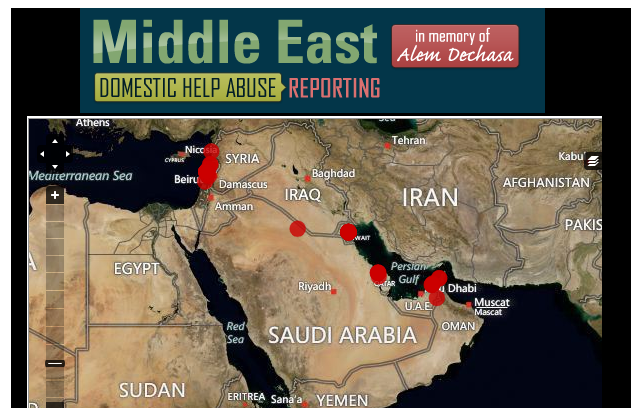 Tadias Magazine
Events News
Published: Friday, October 19th, 2012
Washington, D.C. (TADIAS) – The Center for the Rights of Ethiopian Women (CREW), an advocacy organization based in Silver Spring, Maryland, has announced a "walk" to be held in Washington, D.C. on Saturday, October 20, 2012. "The purpose of the walk is to create awareness about the plight of Ethiopian women domestic workers in Middle Eastern countries who are living under deplorable and slave-like conditions," the group said in a press release.
The organization said the event is part of the continuing effort following the tragic death of 33-year old Alem Dechasa in Lebanon earlier this year that has unleashed innovative solutions by Ethiopian professionals in the Diaspora to bring much needed attention to the plight of domestic migrant workers around the world.
Alem Dechasa died in early March a few days after her videotaped beating was posted on YouTube that showed her being dragged and pushed into a car outside the Ethiopian consulate in Beirut.
"Over the past decade the number of Ethiopian women domestic workers in the Middle East has increased dramatically and is unlikely to stop any time soon," the press release said, citing a 2012 trafficking in Persons Report published in June by the US Department of State, which noted: "Many Ethiopian women working in domestic service in the Middle East face severe abuses, including physical and sexual assault, denial of salary, sleep deprivation, withholding of passports, confinement, and murder."
CREW said: "It calls upon human rights and women's organizations in the Middle East to work with us to avert further tragedy."
—-
If you go:
October 20th, 2012
9:30AM-12:30PM
From 14TH & PENNSYLVANIA AV, NW (Freedom Plaza)
To US Capitol back to Freedom Plaza
For more info call: 202.466.1644
-