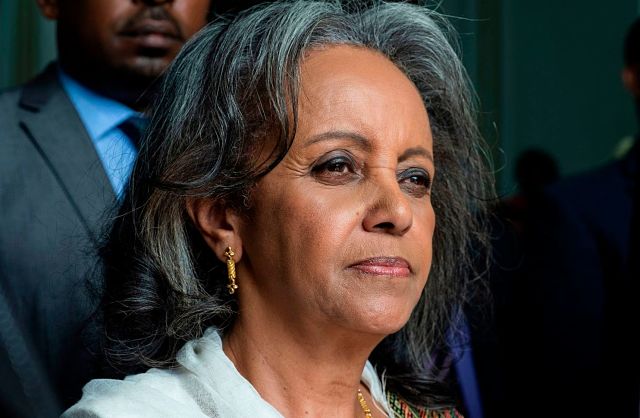 The Washington Post
By Paul Schemm
Ethiopia appoints first female president in its modern history in latest reform
ADDIS ABABA, Ethi­o­pia — Ethiopia's Parliament on Thursday approved the East African country's first female president, Sahle-Work Zewde, a veteran of the United Nations and the diplomatic corps.
The position of president is ceremonial in Ethiopia, with executive power vested in the office of the prime minister. But the appointment is deeply symbolic and follows up on last week's cabinet reshuffle. Half the ministers are now women in Africa's second-most populous country.
"In a patriarchal society such as ours, the appointment of a female head of state not only sets the standard for the future but also normalizes women as decision-makers in public life," tweeted Fitsum Arega, the prime minister's chief of staff and de facto government spokesman.
Parliament accepted the resignation of Mulatu Teshome, who had served as president since 2013.
In remarks to Parliament after she took her oath of office, Sahle-Work emphasized the importance of respecting women and the need to build a "society that rejects the oppression of women." She also promised to work for peace and unity in the country.
—
Related:
'Congratulations Madam President': Reactions & Pictures to Ethiopia's Historic Week
The Power of Ethiopia's Gender-Balanced Cabinet
In Ethiopian leader's new cabinet, half the ministers are women (The Washington Post)
Spotlight: Helen Show on Professional Women and Motherhood (Video)

The latest episode of the Helen Show on EBS TV features a timely topic: professional women
and motherhood. The show's host Helen Mesfin speaks with Mimi Hailegiorghis, who is
a Department Head of Systems Performance Engineering at Mitre Corporation, & Tseday Alehegn,
Co-Founder and Editor-in-Chief of Tadias Magazine.
Join the conversation on Twitter and Facebook.