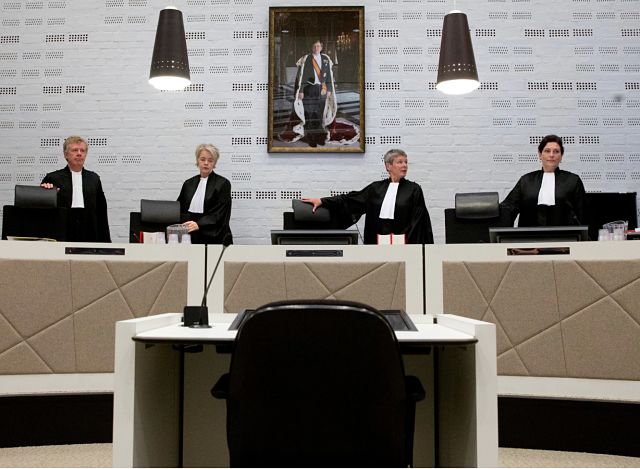 Associated Press
Ethiopian-born suspect goes on trial for 1970s war crimes
THE HAGUE, Netherlands — A former Ethiopian soldier denied responsibility Monday for war crimes committed under a brutal Marxist regime in his home country in the 1970s, as he was questioned by judges at the start of his trial in a Dutch court.
"You have the wrong person," the 63-year-old suspect, Eshetu Alemu, told a three-judge panel at The Hague District Court.
Goran Sluiter, a lawyer for victims, said the case sent an important message, that the Dutch commitment to prosecuting atrocities from the past, even if committed in another country, "means that suspects of these crimes are never safe."
Alemu, a longtime resident and citizen of the Netherlands, is charged with war crimes including involvement in torturing prisoners to death under the brutal 1974-1991 regime of former dictator Mengistu Haile Mariam. He faces a maximum life sentence if convicted.
—
Related:
Ethiopia: 'Red Terror' war crimes trial begins at The Hague (BBC)
Join the conversation on Twitter and Facebook.