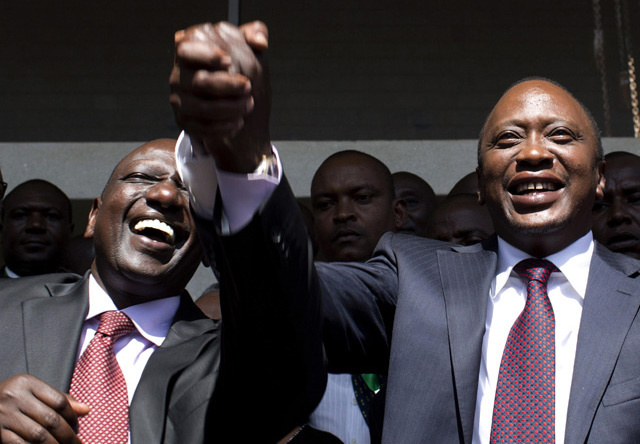 New York — The UN Security Council has rejected an attempt to suspend the trials of Kenya's president and vice-president at the International Criminal Court (ICC).
A resolution had been proposed by African states to suspend the trial of President Uhuru Kenyatta and his deputy William Ruto for a year.
Eight of the 15 council members abstained and the motion did not pass.
Both men face charges over violence following the disputed 2007 election, which left some 1,200 people dead.
The resolution was proposed by Rwanda and seven members of the Security Council – including Russia and China – voted in favour.
However, nine votes are needed for a resolution to be successful at the council.
The resolution had been widely expected to fail, the BBC's Nick Bryant reports from the UN in New York.
Read more at BBC.
—
Related:
Most Kenyans want their president to be tried at Hague for vote violence crimes, poll finds (AP)
Join the conversation on Twitter and Facebook.