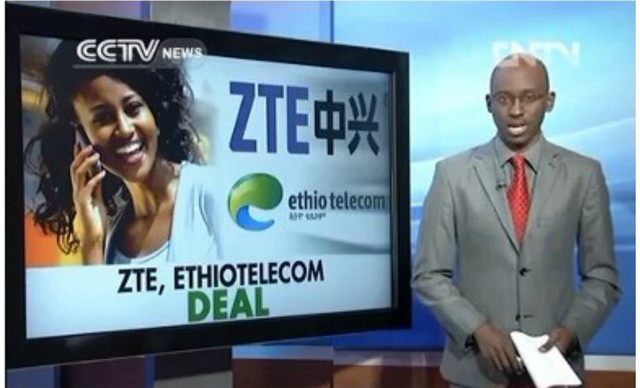 Ericsson, Nokia May Snatch ZTE's $800m Ethiopia Deal
November 19, 2014
Sweden's Ericsson and Finland's Nokia are lying in wait if an $800 million telecommunication deal between China's ZTE Corp and Ethiopia falls through. According to Reuters, Ethiopia has told ZTE Corp it could lose its $800 million deal to expand the nation's network due to differences over costs of upgrading existing systems.
The deal is part of a $1.6 billion contract awarded by the Ethiopian government and state-run operator Ethio Telecom to ZTE and another Chinese firm Huawei Technologies Co Ltd. The contract was awarded under a long-term loan package to be paid over a 13-year period with an interest rate of less than 1 percent.
Ethio, which enjoys a monopoly over Ethiopia's telecom space, plans to double mobile subscribers to 50 million in 2015 and expand its 3G service. It also wants to introduce high-speed 4G network in Addis Ababa.
However, due to contractual differences, particularly with ZTE, the state-run telecom and the government are rethinking the deal with the Chinese tech giant, and are now considering Ericsson and Nokia to take its place. "We have contractual issues unresolved," Communications and Technology Minister, Debretsion Gebremichael, told Reuters. "Swapping existing technology with no additional costs is one." Ethiopia's government expects the companies to upgrade existing equipment without extra charge, but ZTE says such upgrade would cost an additional $150 million to $200 million.
Read more »
—
Related:
Ethiopia says China's ZTE could lose part of $800 mln in row over terms (Reuters)
ZTE at Risk of Losing Ethiopia Telecom Contract (The Wall Street Journal)
Join the conversation on Twitter and Facebook.