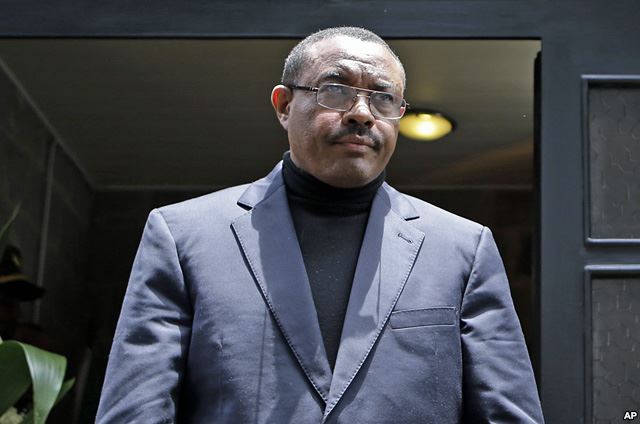 Al Jazeera
The Egyptian and Ethiopian leaders have met for the first time to discuss tensions over Ethiopia's construction of a huge hydropower dam on the river Nile but the meeting ended without any agreement, sources said.
The Egyptian interim president, Adly Mansour, and Ethiopia's prime minister, Hailemariam Desalegn, met on Tuesday on the sidelines of an Afro-Arab Summit in Kuwait, sources familiar with the meeting told Al Jazeera.
It was the first meeting between leaders of the two countries over the Grand Renaissance Dam since the deposed Egyptian president, Mohamed Morsi, met Hailemariam in May.
Ethiopia began diverting the Blue Nile in May to build what will be Africa's largest dam when it is finished in 2017. Thirty percent of its construction has already been completed, according to Ethiopia. The hydropower station will have a 6,000-megawatt capacity when finished.
Egypt, almost totally dependent on the river, fears the dam could diminish its water supply. Ethiopia, which hopes the hydropower dam will boost its economy through power exports, has said there will be no major impact.
The sources said the Egyptian side had requested the meeting to "negotiate" over the project but that nothing was agreed.
Hailemariam, a source said, rejected a request from Mansour that he be involved in discussons about the project.
Read more.
—
Related:
Ethiopia rejects Egypt's request to build Renaissance Dam jointly (Egyptian Independent)
Join the conversation on Twitter and Facebook.