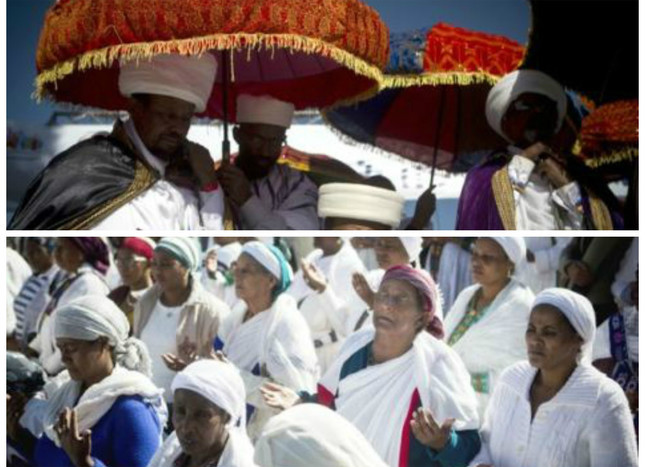 Hundreds of Ethiopian Jews take part in a prayer of the Sigd holiday on the Armon Hanatziv Promenade overlooking Jerusalem on November 20, 2014. The prayer is performed by Ethiopian Jews every year to celebrate their community's connection and commitment to Israel. About [135,000] Ethiopian Jews live in Israel, many of them came in massive Israeli airlifts during times of crisis in Ethiopia in 1984 and 1991.
Read more at jewishpress.com »
—
Related:
Sigd – What Lies Behind This Ancient Ethiopian Jewish Festival?
CBS: 135,000 Ethiopians Living in Israel
Join the conversation on Twitter and Facebook.