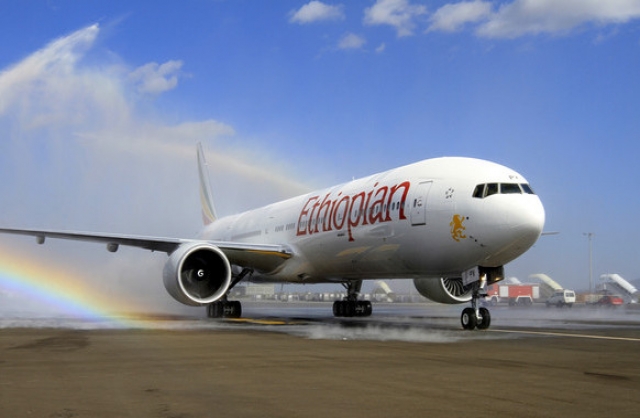 By ROBERT WALL
ANTWERP, Belgium — Ethiopian Airlines is losing around $8 million a month in sales as travelers cut back on African trips as concern about the Ebola outbreak in West Africa affects far-afield airlines, the carrier's chief executive said.
"The Ebola scare has caused weakness in demand," Tewolde Gebremariam said in an interview Thursday. Ethiopian Airlines has been hit even though the airline's main hub in Addis Ababa is several hours flight time from the Ebola-affected region in West Africa.
Flights across much of the continent have been affected by the regional outbreak, Mr. Gebremariam said. "This is a major concern for African airlines," he said.
The World Health Organization said more than 5,000 people have died from Ebola. Guinea, Liberia, and Sierra Leone are the countries most affected.
The carrier has tried to cut back on capacity to help mitigate the effect, he said on the sidelines of the CAPA World Aviation Summit.
Read more at The Wall Street Journal »
—
Related:
Africa Sets Up $28.5m Ebola Crisis Fund
Don't Let Ebola Dehumanize Africa
5,000 Ebola Health Care Workers Needed In West Africa: WHO
Ethiopia to Deploy 210 Health Workers in Ebola-Hit West Africa
In first case, Doctor in New York City is Diagnosed With Ebola
Cuba's Impressive Role on Ebola
Ebola: Africa's Image Takes a Hit
U.S. Embassy: No Confirmed or Suspected Cases of Ebola in Ethiopia
Ethiopia Launches Ebola Testing Lab to Combat Epidemic
Join the conversation on Twitter and Facebook.