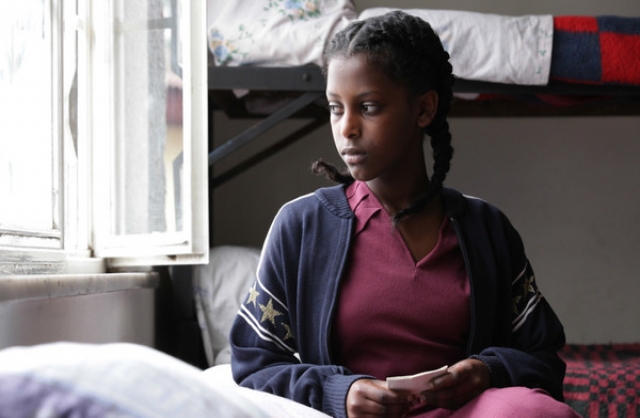 By Adam Dawtrey
'Difret' May Raise Profile of Ethiopia's Filmmakers During Oscar Race
Only one film from sub-Saharan Africa (excluding South Africa) has ever won an Academy Award for foreign-language film. That is "Black and White in Color" back in 1976, directed by Jean-Jacques Annaud, a French production flying under the flag of the Ivory Coast. Before this year, this vast region of 900 million people had only ever submitted nine films, and Annaud remains the only nominee.
So could 2014 see a breakthrough for authentically African cinema at the Oscars? For the first time, there are two entries, and both are real contenders: "Timbuktu" by Abderrahmane Sissako from Mauritania, which premiered to glowing reviews at Cannes, and "Difret" by Ethiopia's Zeresenay Berhane Mehari, which won audience awards at Sundance and Berlin.
Sissako, 53, is the more established name, one of a handful of African filmmakers to achieve international recognition. But Mehari, a 38-year-old USC grad making his feature debut, brings the kind of Hollywood experience and trans-Atlantic smarts that could just catch the eye of Oscar voters.
"Difret," which boasts the endorsement of Angelina Jolie as exec producer, tells the true story of the 1996 trial of a 13-year-old girl for killing a man who abducted and raped her. The problem is that "abduction for marriage" was a tradition in large parts of Ethiopia. Most of the girl's village didn't think her rapist did anything wrong, and the government didn't want to go against tribal tradition. A young woman lawyer from the country's capital city, Addis Ababa, took up the girl's cause, and sued the minister of Justice. The case led to the practice of bride abduction being outlawed in Ethiopia.
It's easy to understand why Jolie, in her role as Special Envoy for the U.N., lent her support. She screened the film in June at the Global Summit to End Sexual Violence in Conflict.
Mehari — known as "Z" — was born and raised in Ethiopia, but came to the U.S. when he was 19 for college. His father expected him to study medicine, law or engineering, but Mehari enrolled instead at the USC film school. His father didn't talk to him for a year. "I explained to him that I want to tell stories about engineers, doctors, lawyers," Mehari recalls. "I told him we need storytellers as well."
For a decade, Mehari worked back and forth between the U.S. and Ethiopia, picking up production experience in America, which he applied to developing his career back home, and to training local crews. He cut his teeth on musicvideos, while Ethiopia's film industry went from virtually nothing in the mid-1990s to producing around 100-120 films a year today. Most of these cost just a few thousand dollars and are aimed exclusively at the local market, but Mehari had bigger ambitions.
He pitched his script to Mehret Mandefro, an Ethiopian-American physician based in Washington, D.C., whose research on HIV in the South Bronx was the subject of the 2008 feature doc "All of Us." That led her to set up her own production company, Truth Aid.
Read more »
—
Related:
Review Effective 'Difret' Looks at Abhorrent Practice in Ethiopia – The Los Angeles Times
Difret Los Angeles Premiere at Laemmle Music Hall Theater – Friday, December 12th
'Difret' Submitted for Oscar Consideration for Best Foreign Language Film
Video: Audience Reaction at 2014 New African Films Festival in Silver Spring, Maryland

Join the conversation on Twitter and Facebook.