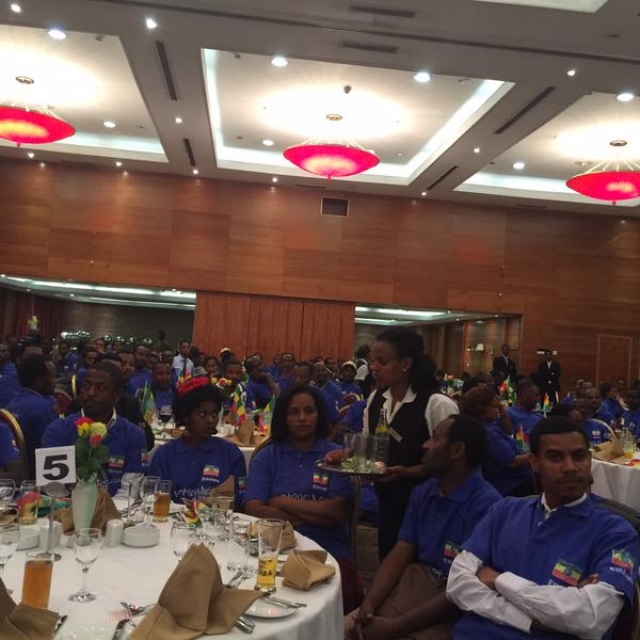 Tadias Magazine
By Tadias Staff
Published: Tuesday, December 16th, 2014
New York (TADIAS) – One hundred eighty-seven health professionals from Ethiopia will be arriving in Ebola-hit West African countries this week. According to Ethiopia's Minister of Health Dr. Kesete Admasu, who made the announcement via Twitter on Monday, the Ethiopian volunteers will assist in the global efforts underway in the region. Dr. Kesete tweeted: "[Ethiopia] is now the largest volunteer contributor to the Ebola response in Africa."
The health care workers will be deployed in the three most-affected nations — Liberia, Sierra Leone, and Guinea.
Dr. Kesete stated: "The Ambassador of Liberia to Ethiopia on behalf of the 3 countries thanked the volunteers and the government of Ethiopia for the solidarity."
Kudos to the Heroes & Heroines who volunteered to the #Ebola response in the spirit of African solidarity. #Ethiopia pic.twitter.com/BklvUuCbka

— Kesete Admasu (@KeseteA) December 15, 2014

—
Related:
Africa Sets Up $28.5m Ebola Crisis Fund
Don't Let Ebola Dehumanize Africa
5,000 Ebola Health Care Workers Needed In West Africa: WHO
Ethiopia to Deploy 210 Health Workers in Ebola-Hit West Africa
In first case, Doctor in New York City is Diagnosed With Ebola
Cuba's Impressive Role on Ebola
Ebola: Africa's Image Takes a Hit
U.S. Embassy: No Confirmed or Suspected Cases of Ebola in Ethiopia
Ethiopia Launches Ebola Testing Lab to Combat Epidemic
Join the conversation on Twitter and Facebook.