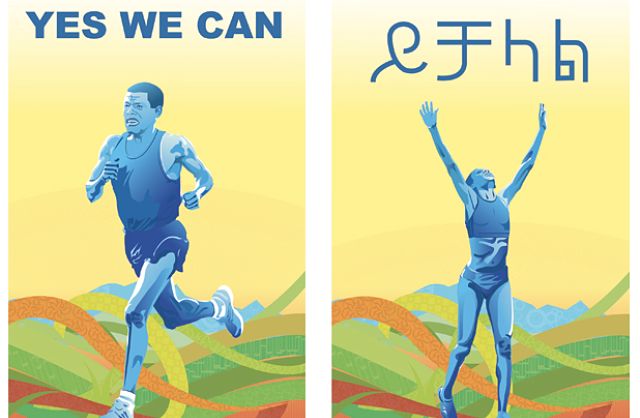 Tadias Magazine
By Tadias Staff
Published: Friday, December 23rd, 2016
New York (TADIAS) — "My design and artworks are a result of two cultures," says Ethiopian-born artist Abraham Abebe who is an Assistant Professor of Graphic Design at Georgia College and State University in Milledgeville, Georgia. Abraham's upcoming solo exhibition entitled Guzo will be held there at the Leland Gallery, from January 9th to February 3rd, 2017.
"I am swimming in between Ethiopian tradition that I grew up with [and] American culture that I am experiencing right now," Abebe explains in his artist statement. "My subject matters reflect the two cultures as well. It also gives me great opportunity to use different mediums to convey my deep passion. Beyond cultures, there is so much for me to learn; so many great artists to learn from, that I know only patience, persistence, practice and education will carry me to my goal."
The title of Abraham Abebe's new show Guzo, which means journey in Amharic makes use of "lottery tickets as a starting point then translates numbers from each ticket into visual forms using the metric system. The resulting visual data serves as the basis for the painting, mixed media, kinetic and screen-print that would define the four quadrants on the two-dimensional surface of the stretched canvases, papers and panels."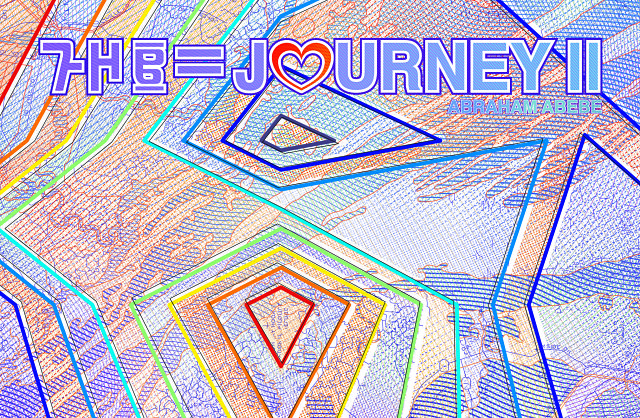 Artwork Abraham Abebe. (Courtesy of the artist )
Abraham holds both an MFA degree in Studio Art and a BFA (Cum Laude) majoring in Graphic Design, Painting and Drawing from the University of Nevada, Las Vegas, as well as an A.A. degree (with distinction) from Truckee Meadows Community College. He has held several solo exhibitions and participated in numerous group shows and is the author of Eggmel, a book of poetry written in his native language Amharic.
—
If You Go:
ጉዞ ፪ = Journey II by Abraham Abebe
curated by Professor Carlos Herrera
January 9 – February 3, 2017
Reception: January 26, from 5 – 7pm
Artist Talk: January 26 at 5:30pm
Leland Gallery
Ennis Hall
320 West Hancock Street
Milledgeville, GA 31061
You can learn more about Abraham Abebe's work at www.anbassadesign.com.
Related:
From DC to Addis: Spotlight on Artist Abel Tilahun & His Ethiopia Show 'Odyssey'
Join the conversation on Twitter and Facebook.