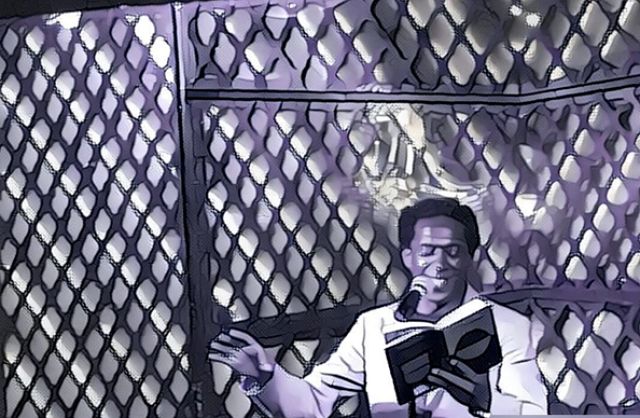 Tadias Magazine
By Tadias Staff
Published: Monday, December 26th, 2016
New York (TADIAS) — This has been a very productive and busy year for us beginning with the launch of Tadias Salon Series in Spring 2016 featuring the NYC release of the book Temsalet & Tsehai Publishers Presentation at the Schomburg Center in Harlem followed by a sold-out live show over the Summer with renowned British-born Ethiopian poet and author Lemn Sissay at Ginny's Supper Club/Red Rooster Harlem. In Fall 2016 Tadias Magazine hosted Marcus Samuelsson at SEI in DC for a book signing and afterparty celebrating the release of his latest publication entitled The Red Rooster Cookbook: The Story of Food and Hustle in Harlem. In addition we were honored to attend the first Ethiopian American Policy Briefing held on June 8th, 2016 at the White House as well as being one of the emergng new media presenters at the 2016 Diasporas in Development conference held at the Newseum in Washington, D.C. on October 12th, 2016.
But, as always, the most exciting part of our job was covering some of the biggest Ethiopian Diaspora arts and culture stories including the recent historic appearance of legendary singer Mahmoud Ahmed at the world-famous Carnegie Hall in New York City and classical pianist and composer Girma Yifrashewa's phenomenal NYC show at Ginny's Supper Club in Harlem. Furthermore, Mulatu Astatke's one-of-a-kind live performance at the Temple of Dendur at The Metropolitan Museum of Art (The Met) was held on September 9th, 2016, which was presented in collaboration with the World Music Institute.
Below are a few images of the top arts and culture stories of 2016 curated from the Tadias instagram Page:
Mahmoud Ahmed Brings Down the House at Carnegie Hall Debut Concert on October 23rd, 2016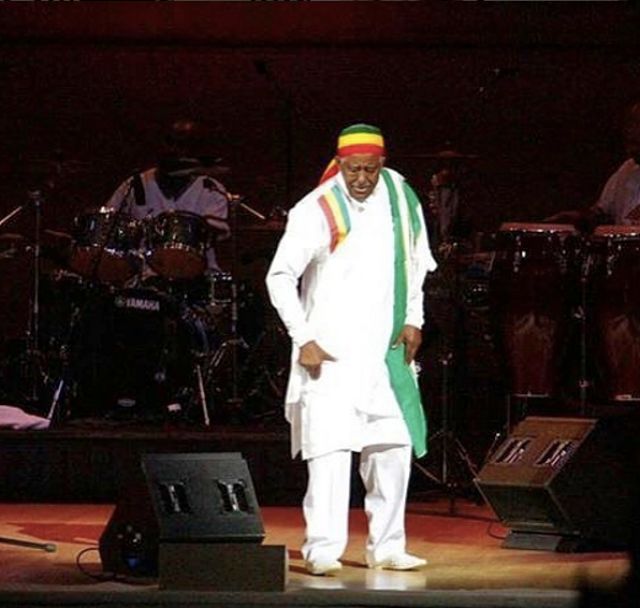 (Photo by Kidane Mariam/Tadias Magazine)
Mahmoud Ahmed performed live at Carnegie Hall in New York City on Sunday, October 23rd, 2016, becoming the first major artist from Ethiopia to give a solo concert at the world-famous venue. The 75-year-old Ethiopian cultural icon, who is one of Ethiopia's most eminent musicians, played at Carnegie's Stern Auditorium/Perelman Stage and brought the audience to its feet for several songs. Read more and see photos »
Ruth-Negga: One of Top Movie Stars of 2016
34-year-old Ethiopian-born actress Ruth Negga has become the talk of Hollywood and Oscar mentions following her highly acclaimed performance in the new civil rights movie Loving, which depicts the 1967 historic U.S. Supreme Court decision that legalized interracial marriage in a case called "Loving v. Virginia." Ruth who was born in Addis Ababa grew-up in Limerick, Ireland and has resided in London for the past ten years. Asked by The Hollywood Reporter on how she became an actress, Negga replied: "You know when you're a kid and you get to pick a movie every Friday? I watched everything. There's no particular genre that was appealing. I just loved the idea that you could dress up and play." This month Vogue magazine declared "the Irish-Ethiopian actress Ruth Negga has become a star for our time." Read more and see photos »
Congratulations to artist and instagrammer Girma Berta who won the 2016 Getty Images Grant
Photographer Girma Berta, an instagrammer and artist from Ethiopia, was the winner of the 2016 Getty Images Instagram Grant. "Berta uses his iPhone to photograph vibrant, gritty street life in Addis Ababa, crossing street photography with fine art by isolating his subjects against backdrops of rich color," Getty Images said. The grant is for videographers and visual artists who feature local stories and document "underrepresented communities around the world." Read more and see photos »
Mulatu Astatke Live at The Metropolitan Museum of Art on September 9th, 2016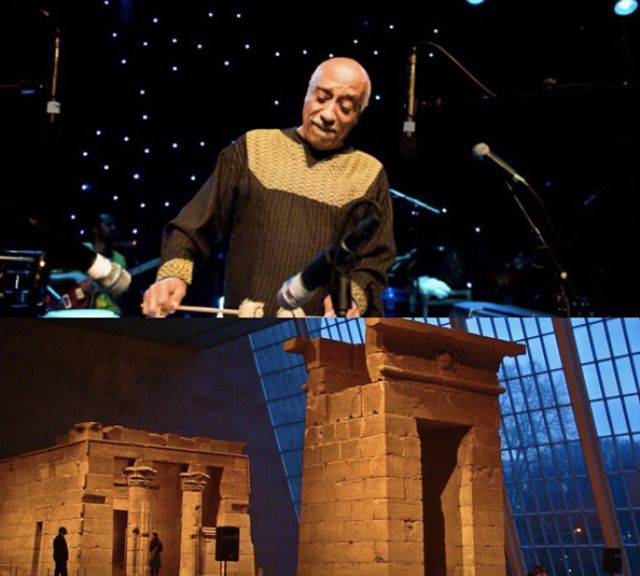 (Photo: last.fm, museumhack.com)
Mulatu Astatke returned to New York City for a live show at The Metropolitan Museum of Art on September 9th, 2016. The concert, which was part of the MetLiveArts program, was presented in collaboration with the World Music Institute. "Known as the father of Ethio-jazz, composer and multi-instrumentalist (vibraphone, piano, keyboard, organs, and percussion) Mulatu Astatke leaped to international fame in the '70s and '80s with his unique mix of Western traditional Ethiopian music and admirers like Duke Ellington and John Coltrane," stated the announcement from The Met. "Known for his fearless experimentation, his music begins and ends with improvisation."
Poet & Author Lemn Sissay Featured at Tadias Salon Series event in NYC on August 9th, 2016

Photos by Anastasia Kirtiklis for Tadias
Thank you again to everyone who joined us on Tuesday, August 9th, 2016 for a sold out Tadias Salon Series show at Ginny's Supper Club as Lemn Sissay shared his incredible life journey & poems from his new book Gold From the Stone, and Grammy-nominated Ethiopian American singer and songwriter Wayna (@waynamusic) gave a soul-shaking music performance, along with DJ Mengie. Special thanks to Marcus Samuelsson and Ethiopia Alfred as well as our sponsors for making it happen.
Composer & Pianist Girma Yifrashewa's Phenomenal Show in Harlem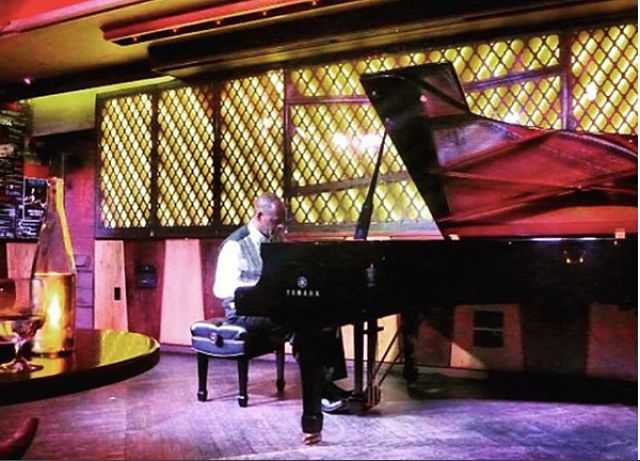 Ethiopian Pianist and Composer Girma Yifrashewa at Ginny's Supper Club in New York on Sunday, November 27th, 2016. (Photo: Tadias)
This year the Thanksgiving weekend program at Ginny's Supper Club in Harlem, New York featured a special Ethiopia-inspired dinner menu prepared by Chef Marcus Samuelsson followed by a live performance by classical Ethiopian pianist and composer Girma Yifrashewa. Girma's amazing concert on Sunday, November 27th, 2016 included his original compositions that evoke "Ethiopian melody making," as he told the audience, "decorated" with sounds of the classical music tradition in combination with Ambassel, Bati, Anchihoye and Tizita based on Ethiopian music's unique tone scale system. Read more and watch video »
LA's Azla Vegan Family Ethiopian Restaurant Featured on U.S. National Food Network TV Show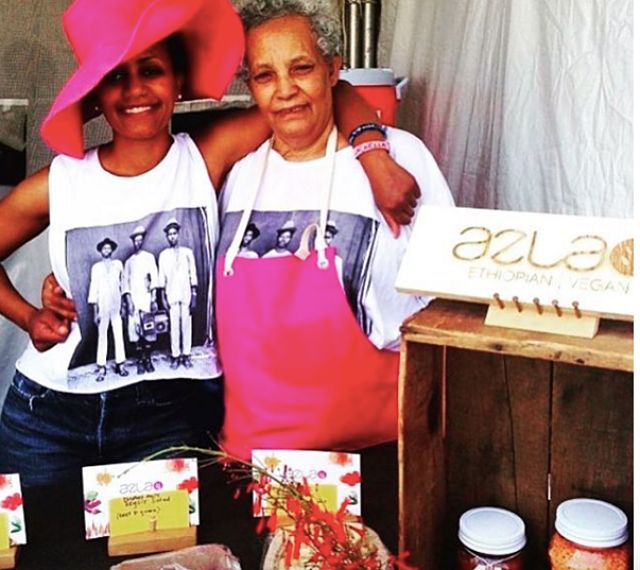 (Photo: Owners of Azla Vegan Nesanet Teshager Abegaze and her mother Azla Mekonen at Coachella Festival in Los Angeles, California)
Los Angeles, California, which is home to the only official Little-Ethiopia neighborhood in America, is also headquarters for Azla Vegan, a family-owned Ethiopian restaurant — located near the University of Southern California (USC) — that we featured in 2013 in an interview with owner Nesanet Teshager Abegaze as it first opened. This year, Azla Vegan was featured on the Food Network's television episode of "Cosmopolitan Comfort: Diners, Drive Ins, and Dives." Read more and see photos »
Ethiopia-inspired furniture at 2016 International Dubai Design Week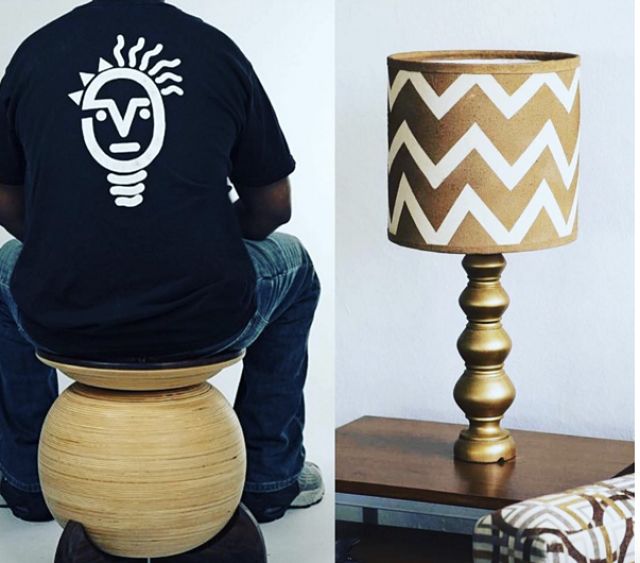 (Photo: Jomo Design Furniture, Actuel Urban Living)
Ethiopia-inspired furniture by U.S.-based Jomo Tariku, Founder of Jomo Design Furniture and Hamere Demissie of Actuel Urban Living was featured at the 2016 international Dubai Design Week festival in October. Jomo and Hamere's works were selected as submissions from design weeks around the world including Design Week Addis Ababa, highlighting "the modern-inspired minimalist spirit of traditional Ethiopian design made locally by skilled artisans." Hamere Demissie's Actuel Urban Living previewed "a collection of furniture, rugs and textiles with a refined organic feel, while Jomo Design Furniture will display a contemporary take on traditional African chairs crafted in hardwoods, inspired by African hand carvings, baskets and traditional woven textiles," according to the media release from Dubai Design Week.
Ethiopian American Reporter Bofta Yimam Named Weekend Morning Anchor at Action News 4 Pittsburgh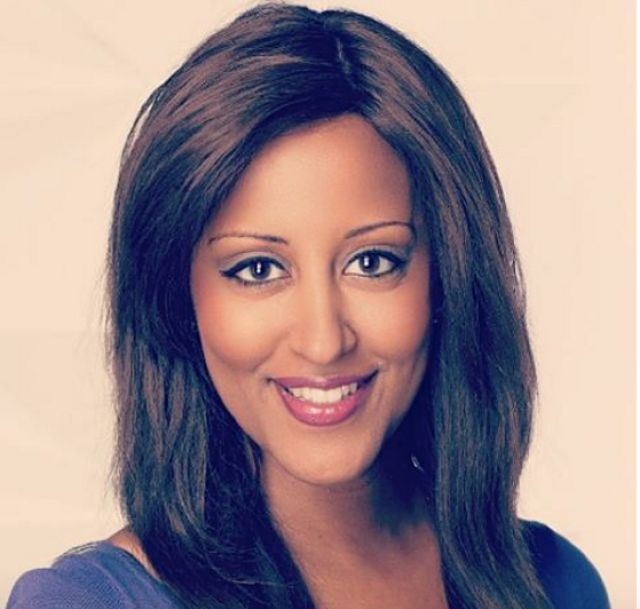 Ethiopian American journalist Bofta Yimam was promoted as Weekend Morning Anchor at Pittsburgh's Action News 4 Television in 2016.
Congratulations to Bofta Yimam who was promoted to Weekend Morning Anchor at Pittsburgh's Action News 4 Television (WTAE) this year. Bofta received three Emmy nominations and won the Regional Emmy Award (Nashville/Mid-South Chapter) for excellence in the 'Continuing Coverage' category in 2013. "There are so many avenues of journalism that you have to put yourself out there, and have a kind of go-for-it type of mentality," Bofta shared in a past interview with Tadias. "You gotta get the skill sets and be willing to hit the ground running." Read more and watch video »
Ethiopia-Italy Film "If Only I Were That Warrior" Released on DVD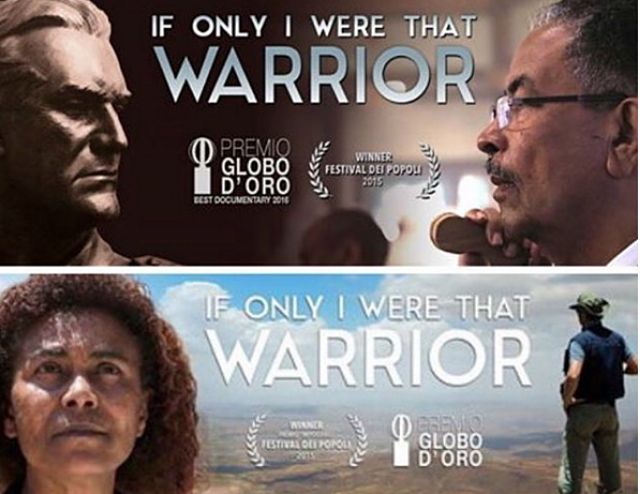 (Image courtesy of Awen Films)
The new documentary film If Only I Were That Warrior — which chronicles the reactions of the international Ethiopian and Italian community regarding the recent building of a memorial for the Fascist General, Rodolfo Graziani ("The Butcher of Ethiopia") in his hometown of Affile, Italy — has finally been released on DVD and is also now available for streaming online. Read more »
Alegntaye: Ethiopian Hip-Hop Artist Teddy Yo Featured in New Africology Video

(Teddy Yo 2016 new music video 'Alegntaye' produced by Africology)
NYC-based music & entertainment company Africology this year released their first music video production entitled "Alegntaye" featuring popular Ethiopian hip-hop artist Teddy Yo and Joe Lox.
Julie Mehretu: The Addis Show at Modern Art Museum Gebre Kristos Desta Center in Ethiopia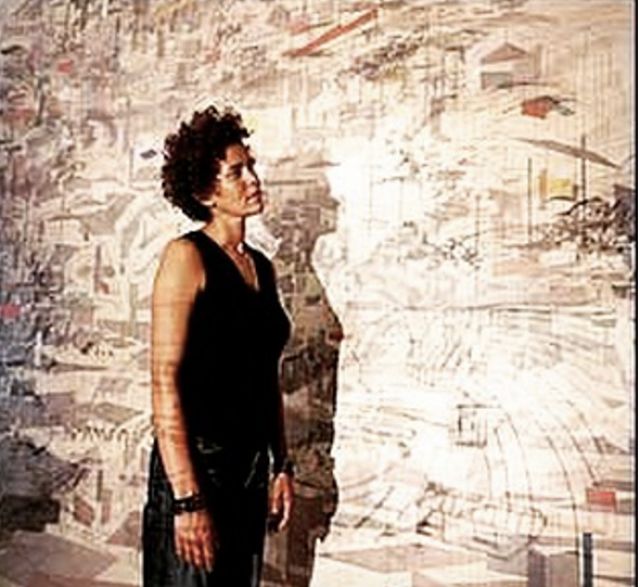 Julie Mehretu. (Photo by Joseph Maida)
Renowned Ethiopian American artist Julie Mehretu returned to Ethiopia this Summer for her inaugural show at The Modern Art Museum Gebre Kristos Desta Center in Addis Ababa. The exhibition entitled Julie Mehretu: The Addis Show — which was jointly presented by the Gebre Kristos Desta Center and the United States Embassy in Addis Ababa — was opened on July 8, 2016 and remained on display through August 6, 2016.
Celebrity chef and Author Marcus Samuelsson's Red Rooster book Offers a Taste of Multicultural Harlem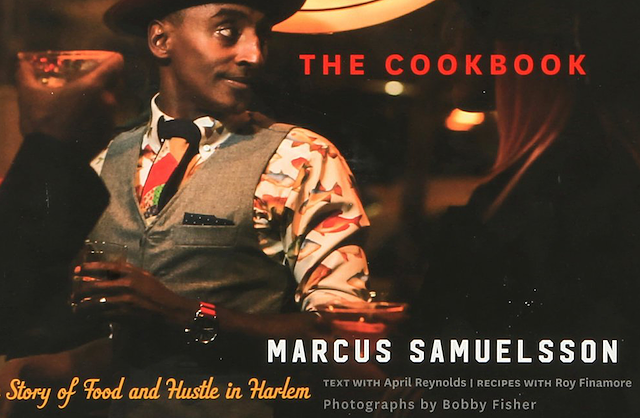 'The Red Rooster Cookbook' (2016) by Marcus Samuelsson pays homage to modern Harlem. (Photo: Book cover)
"When chef Marcus Samuelsson opened Red Rooster on Harlem's Lenox Avenue, he envisioned so much more than just a restaurant. He wanted to create a gathering place at the heart of his adopted neighborhood, where both the uptown and downtown sets could see and be seen, mingle and meet – and so he did, in a big way. Ever since the 1930s, Harlem has been a magnet for more than a million African Americans, a melting pot for Spanish, African, and Caribbean immigrants, and a mecca for artists. Named after a historic neighborhood speakeasy, the modern Rooster reflects all of that, from the local art showcased on its walls, to the live music blaring from its performance spaces, to the cross-cultural food on its patrons' plates and the evocative cocktails in their hands." Read The Times review at NYTimes.com »
Ethio-American Playwright Antu Yacob's One Person Show 'In the Gray'
What does it mean to be Ethiopian American? The answer depends on who you ask, but for Playwright Antu Yacob — whose parents immigrated to the United States from Ethiopia when she was barely five years old — the identity is not as clear-cut. In the Gray is the title of Antu's latest one-person show, which explored precisely this question when it was staged in New York City as part of the Women in Theatre Festival by Project Y Theatre in Manhattan this past summer. "In the Gray" features Antu playing several engaging characters including herself, her 8-year-old son, as well as her muslim and Oromo activist mother who lives in Minnesota. "I knew that I wanted to write about my experience not only as an actor, but also as an Ethio-American professional in the entertainment industry," Antu told Tadias in an interview following her show. As a playwright Antu says she tries "to experiment with social and political activism in an entertaining way" noting that "America is made up of so many different cultures, and there is room to honor that diversity without sacrificing the beauty of who we are as a people. As Ethiopian Americans we make up a part of the larger American experience." Read more and see photos »
Ethiopia: Director Jessica Beshir's 'Hairat' Selected for Sundance Film Festival 2017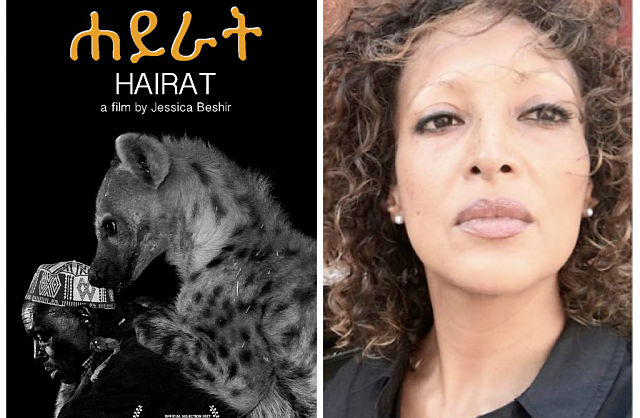 The film 'Hairat," which documents one man's nightly ritual near Ethiopia's historic city of Harar, is directed by Jessica Beshir. (Courtesy photo)
Last but not least, a big thumbs-up to Director Jessica Beshir whose documentary short film Hairat from Ethiopia was selected this year to be featured at the 2017 Sundance Film Festival. "This is a visual and lyrical exploration of the nightly ritual between a man in Eastern Ethiopia and his feral companions," the Sundance Institute wrote describing Hairat in a press release. In the film Director Jessica Beshir, who was born in Mexico City and raised in Ethiopia, "returns to the city of her childhood to tell the story of one man's extraordinary ritual that unfolds nightly in the outskirts of the walled city of Harar." Jessica's short film is one of 68 works from around the world that will be screened at Sundance from January 19th through 29th, 2017. Read more »
—
Related:
Ethiopia: 2016 in Pictures
Ten Arts & Culture Stories of 2015
Ten Arts & Culture Stories of 2014
Ten Arts and Culture Stories of 2013
Tadias Year in Review: 2015 in Pictures
Tadias Year in Review: 2014 in Pictures
Tadias Year in Review: 2013 in Pictures
Top 10 Stories of 2013
Join the conversation on Twitter and Facebook.