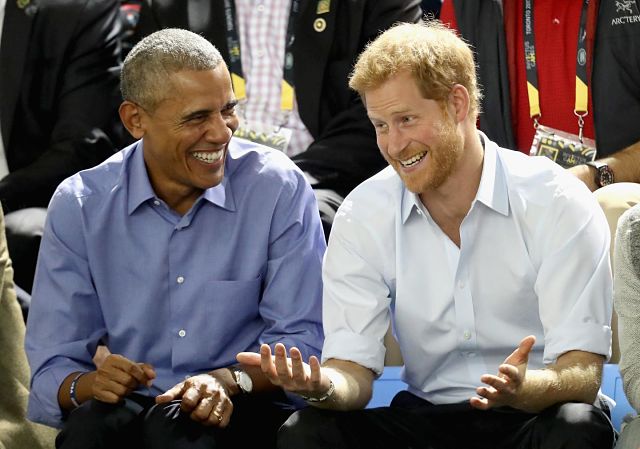 In Interview With Prince Harry, Obama Says Leaders Shouldn't Use Social Media to Divide
LONDON — In his first interview since leaving office, former president Barack Obama didn't mention President Trump by name, but he really didn't have to: He told his host, Prince Harry, that leaders shouldn't use social media to stoke division.
"All of us in leadership have to find ways in which we can recreate a common space on the Internet," Obama said.
The interview took the form of a warm chat between the 44th U.S. president and Prince Harry, who was serving as guest host on BBC Radio 4's popular "Today" program.
"One of the dangers of the Internet is that people can have entirely different realities. They can be cocooned in information that reinforces their current biases," Obama said. "It is harder to be as obnoxious and cruel in person as people can be anonymously on the Internet."
He continued, "The question is, how do we harness this technology that allows a multiplicity of voices, a diversity of views but does not lead to a Balkanization of our society but rather continues to promote ways of finding common ground?"
The interview was recorded in September in Toronto, when Obama was in Canada to attend the Invictus Games, a charity and sporting event created by Harry to honor wounded soldiers.
As a radio host, Harry provided a sympathetic ear for a back-and-forth between two global celebrities. The royal didn't really grill, and mostly he kept his opinions to himself, but he did ask questions that might be on a listener's mind.
—
Join the conversation on Twitter and Facebook.