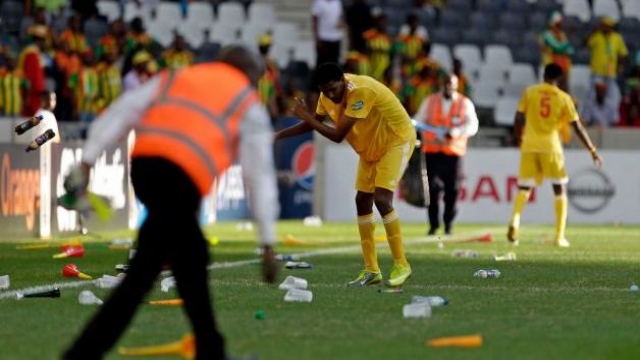 NELSPRUIT, South Africa (AP) — The Confederation of African Football has fined Ethiopia's football federation $10,000 after the team's fans hurled vuvuzelas and other missiles onto the pitch during Monday's 1-1 draw with Zambia at the African Cup of Nations.
CAF announced the fine late Tuesday, adding that half of the $10,000 penalty would be suspended on condition that Ethiopia's fans are not found guilty of a similar offense during the rest of the tournament.
Ethiopia had plenty of supporters for its first African Cup match in 31 years, but the Group C game at Mbombela turned ugly when Gabonese referee Eric Otogo-Castane dismissed Ethiopia goalkeeper Jemal Tassew shortly after the half-hour mark.
Read more at San Francisco Chronicle.
—
Join the conversation on Twitter and Facebook.