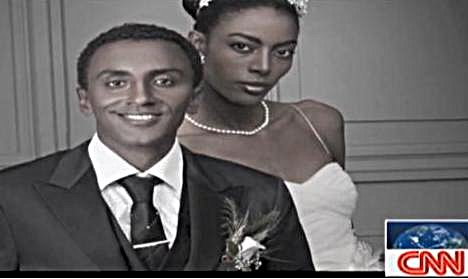 Tadias Magazine
By Tadias Staff
Published: Tuesday, May 25, 2010
New York (TADIAS) – This week CNN's African Voices, a weekly show which explores the lives and passions of Africa's most engaging personalities, profiles celebrity chef Marcus Samuelsson.
The Ethiopian-born Chef, who lives in Harlem with his wife, model Maya Haile, was invited by the White House last fall to prepare the Obama's first State Dinner. First Lady Michelle Obama called him "one of the finest chefs in the country." Samuelsson was the youngest-ever chef to receive a three-star restaurant review from The New York Times in 1995. He has won three James Beard Awards, a prestigious recognition that is akin to "winning the Olympic gold medal for chefs." Samuelsson has been named as one of "The Great Chefs of America" by the Culinary Institute of America.
Watch the Video: Marcus tells CNN how he got his break
—
Related:
TADIAS Interview With Marcus Samuelsson: White House State Dinner, His New Book And More
Marcus Samuelsson's New Restuarnt To Pay Tribute To A Harlem Speakeasy
Join the conversation on Twitter and Facebook.