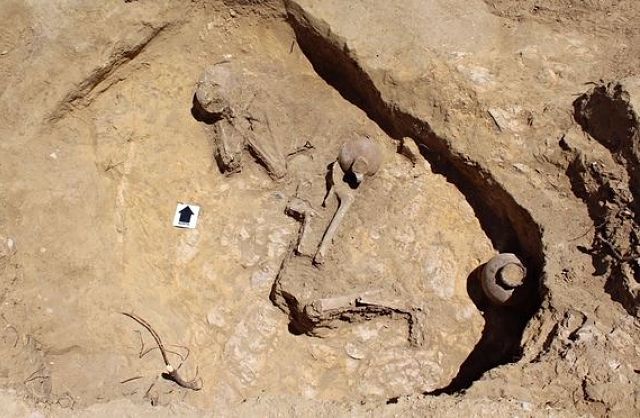 Dazzling jewels from an Ethiopian grave reveal 2,000-year-old link to Rome
Spectacular 2,000-year-old treasures from the Roman empire and the Aksumite kingdom, which ruled parts of north-east Africa for several centuries before 940AD, have been discovered by British archaeologists in northern Ethiopia.
Louise Schofield, a former British Museum curator, headed a major six-week excavation of the ancient city of Aksum where her team of 11 uncovered graves with "extraordinary" artefacts dating from the first and second centuries. They offer evidence that the Romans were trading there hundreds of years earlier than previously thought.
Schofield told the Observer: "Every day we had shed-loads of treasure coming out of all the graves. I was blown away: I'd been confident we'd find something, but not on this scale."
Read more at The Guardian »
—
Related:
Study: Ethiopian Fossils Indicate New Forerunner of Humans (AP)
Join the conversation on Twitter and Facebook.