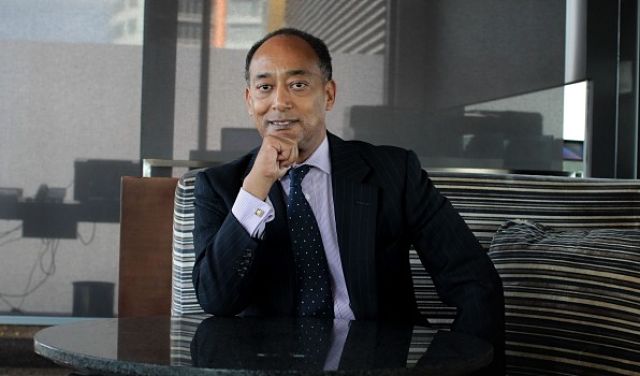 Ethiopia's Prince Selassie. The exiled prince from the world's oldest monarchy
On the face of it, Australia and Ethiopia have little in common. A poor country of 100 million people on the Horn of Africa, Ethiopia is scarred by coups, civil wars and famine.
But links range from Australian mining investments to eucalyptus trees ringing the capital Addis Ababa; from Australian "Whaler" horses providing mounts for the ceremonial guard, to both countries' soldiers fighting alongside in the Korean War. And then there is the Australian-founded, funded and run obstetric fistula hospital, the Hamlin Fistula Ethiopia.
Promoting the ties, Prince Ermias, President of the Crown Council and putative successor to the oldest throne in the world, believes both are "gateway" countries – Australia to Asia, and Ethiopia to Africa.
Australia is "a gateway to Asia and because of that to the world." he says. Ethiopia is the oldest state in Africa with the oldest continuous Judeo-Christian bloodlines. It hosts the African Union, and ranks, after Brussels, as a major diplomatic capital, making it "the gateway for Africa".
Warming to his theme, Prince Ermias views Australia as "a microcosm of what the world may look like in the future because you have all types of people in this supposedly isolated and remote place".
Arriving in Sydney, "what struck me the most was the multicultural nature of Australia. I found it more visually stunning than New York." The Big Apple "is supposed to be a melting pot of the world but when I came to Sydney Airport and I was watching all those faces I just could not believe the interaction of people."
—
Related:
Family of Ethiopia's Late Emperor Gives $700k to Haile Selassie School in Jamaica
Tadias Interview With Prince Ermias Sahle Selassie
In Pictures: 50th Anniversary of Emperor Haile Selassie's Historic Visit to Jamaica
Under Pressure from Family Christie's Skips Auction of Haile Selassie's Watch
New Book on Triumph & Tragedy of Ethiopia's Last Emperor Haile Selassie (TADIAS)
Join the conversation on Twitter and Facebook.