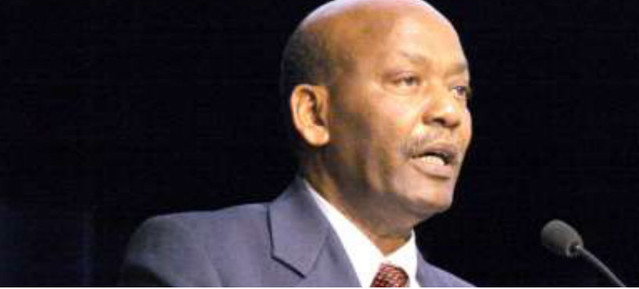 By William Davison
Ethiopian police detained 40 opposition supporters distributing leaflets calling for the repeal of an anti-terrorism law they say has been used to stifle dissent, the Unity for Democracy and Justice party said.
The arrests in four districts of the capital, Addis Ababa, occurred yesterday as UDJ members distributed pamphlets asking people to sign a petition that also demands the release of jailed opposition members, religious leaders and journalists, the party said in an e-mailed statement.
"It is harassment," UDJ Chairman Negasso Gidada said in a phone interview today from the capital. "There is no law that says you need permission to distribute leaflets."
The mobile phones of government spokesman, Shimeles Kemal, and Bereket Simon, spokesman in the prime minister's office, were switched off when called for comment. The opposition campaigners were released on bail late yesterday and the group plans to continue gathering signatories for the petition, Negasso said.
Read more at Bloomberg News.
—
Related:
European Parliament Delegation Visit to Ethiopia (TADIAS)
EU urges Ethiopia to release journalists, revise terror law (Reuters)
Ethiopian Opposition Holds Rare Protests in Gondar and Dessie (AFP)
Join the conversation on Twitter and Facebook