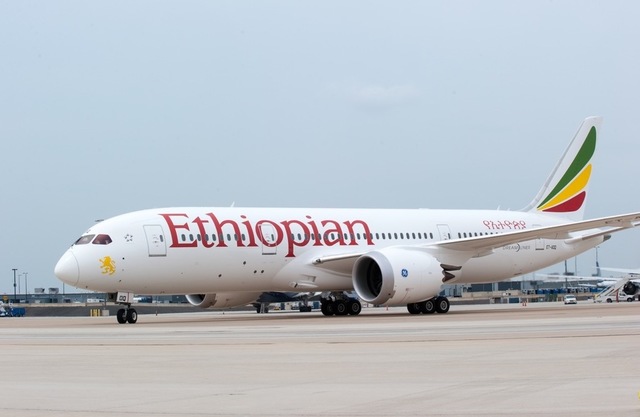 By Steve Wilhelm
Boeing Chairman and CEO Jim McNerney seemed sanguine in remarks Wednesday about repairing the fire-damaged Ethiopian Airlines 787 Dreamliner still at London Heathrow airport, expressing confidence about making the fixes needed.
"We're in discussion with them (Ethiopian) right about how to handle that. We want to make sure they're in agreement with our approach," he said during wide-ranging comments in the second-quarter Boeing conference call with analysts Wednesday. "We feel comfortable we know how to address this issue and most other structural issues as they arise."
With authorities all but concluding the cause of the fire was not a flaw in the 787's design, but a faulty emergency locater transmitter in the aircraft's aft, McNerney said the question now is approach and timing.
"We are in discussion with Ethiopian; we want them to be completely comfortable with our approach, and those discussions will take another few days and weeks," he said. "And then we will be in a better position to give you an estimate."
Read more.
—
Related:
FAA Calls For All 787 Dreamliner Inspections After London Fire (USA Today)
Dreamliner Fire Probe Confirms Looking at Honeywell Part (Reuters)
Ethiopian Airlines to Seek Insurance Claim for Dreamliner Fire (TADIAS)
Heathrow Fire: Ethiopian Airlines to Go on Flying 787 Fleet (BBC News)
Ethiopian Airlines Boeing Dreamliner Catches Fire at Heathrow Airport (The Chicago Tribune)
—
Join the conversation on Twitter and Facebook.