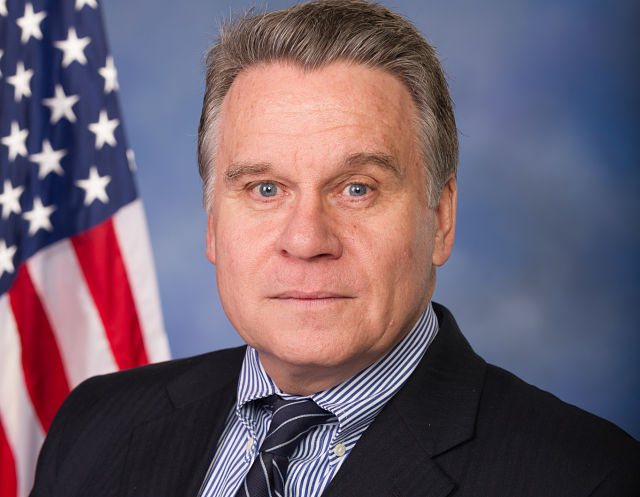 Rep. Chris Smith (R. N.J.) said on Tuesday that the human rights abuses taking place under the current government in Ethiopia are an "abomination."
"It is an abomination when any country tortures its own citizens," Smith told a press conference on Capitol Hill. "The post-traumatic stress disorder that is suffered by those, not to mention the physical injuries that they endure, but the psychological consequences usually go on for a lifetime."
Smith, who is chairman of the House Foreign Affairs' subcommittee on Africa, Global Health, Global Human Rights and International Organizations, was joined by Reps. Al Green (D-Texas) and Mike Coffman (R-Colo.) to announce the introduction of a bipartisan resolution "supporting respect for human rights and encouraging inclusive government in Ethiopia."
"This legislation calls for credible investigations into the government in the Oromia and Amhara regions, as well as the recent fire and shootings at Qilinto Prison," Smith said in his opening remarks. "House Resolution 861 also urges the government of Ethiopia to allow a United Nations human rights rapporteur to conduct an independent examination of the state of human rights in Ethiopia."
Smith said the U.S. should consider all aspects of its relationship with its traditional Ethiopian ally, including foreign aid and the issuance of visas, when addressing rights abuses in that country.
Also attending the press conference was Feyisa Lilesa, who won the silver medal for the marathon at the 2016 Olympics.
—-
Related:
Olympic Hero Feyisa Lilesa Calls on US to Push for Human Rights in Ethiopia
Joint letter to UN Human Rights Council on Ethiopia
US Ambassador to UN on 'Excessive Use of Force' Against Ethiopia Protesters
Join the conversation on Twitter and Facebook.