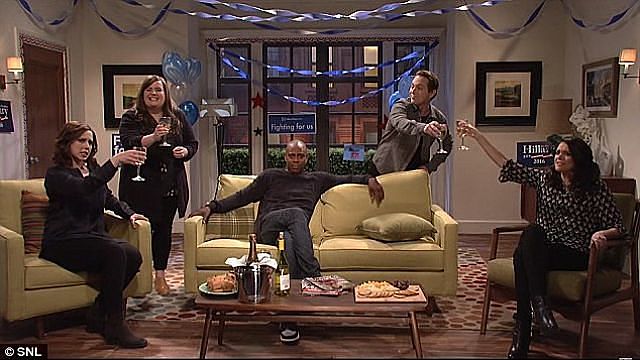 On Saturday Night Live, Dave Chappelle & Chris Rock Nailed the Realest 2016 US Election Night Sketch
The stars, whose comedic talents are exceeded only by their sharp insight, joined Saturday Night Live cast members for a sketch set at an election night watch party. In the scene, Chappelle cautions Clinton supporters against celebrating prematurely.
At first, his cynicism just doesn't add up to the group. But as ballots are tallied and states began to report electoral votes, the group begins to acknowledge the clear division. "Oh my God, I think America is racist," gasps Cecily Strong.
"Oh my God," Chappelle replied sarcastically. "You know I remember my great-grandfather told me something like that. He was, like, a slave or something."
Gripped by disbelief, Aidy Bryant asks: "Why aren't people turning out for Hillary the way they did for Barack Obama?"
"I mean, maybe because you're replacing a charismatic 40-year-old black guy with a 70-year-old white woman," Rock joked. "That's like the Knicks replacing Patrick Ewing with Neil Patrick Harris."
Watch: SNL Makes America Laugh Again After Weird 2016 US Election
While the election's outcome ultimately deflated the majority of the partygoers, Chappelle and Rock remained unaffected. "Don't worry, eight years are gonna fly by," Chappelle offered. "Get some rest," added Rock. "You got a big day of moping and writing on Facebook tomorrow."
"This is the most shameful thing America has ever done," Beck Bennett noted glumly.
The jokes wrote themselves there.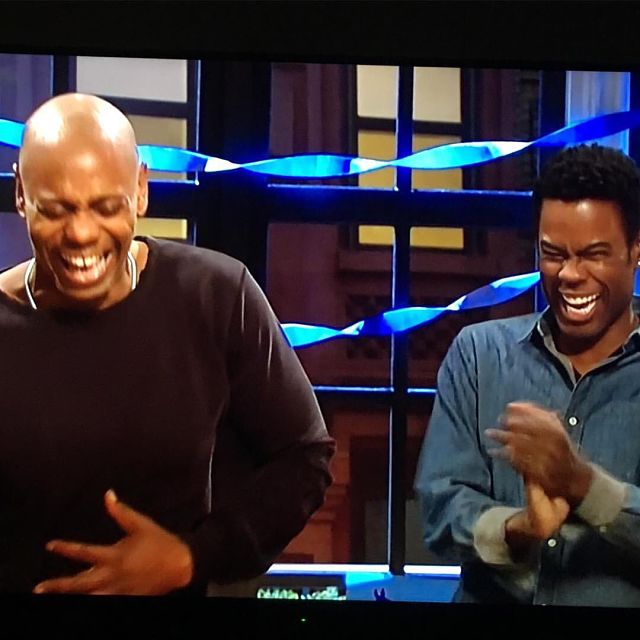 —
Related:
Looking Beyond Trump Era: This Woman Could Become 1st Female U.S. President
UPDATE: Obama Meets Trump at the White House, Trump Freezes Out Press
Video: Hillary Wins Popular Vote but Loses Election, for Second Time.
Watch: Hillary Clinton's Concession Speech
U.S. Election 2016: Trump Triumphs
Ethiopian-American Caucus Founder Rep. Mike Honda Loses Re-election
Update: Ethio-American Friend Colorado's Mike Coffman Keeps His House Seat
Join the conversation on Twitter and Facebook.