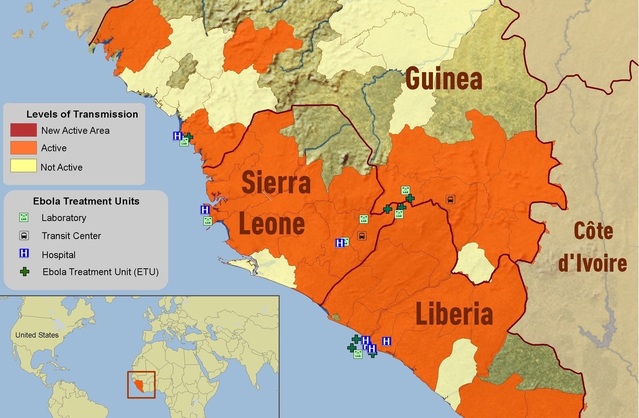 Nov 26,2014
ADDIS ABABA – Ethiopia on Tuesday announced that it will be deploying about 210 volunteers to Ebola-hit West African countries in two weeks.
Responding to the call of the African Union (AU) and the World Health Organization (WHO) in the country's commitment to the African solidarity, Ethiopia earlier pledged to provide support to the Ebola-affected West African countries by deploying health professionals, said Ahmed Imano, Director of Public Relations and Communication at the Ministry of Health.
Ahmed said the East African country had also pledged to provide financial support amounting half a million U.S. dollars to support the intervention in addressing the epidemic.
To implement the pledge, Ethiopia has recruited the 210 volunteers out of the 1,100 registered volunteers, according to the director, who was speaking to the press in Ethiopia's capital Addis Ababa.
The volunteers would be deployed in the three most affected countries — Liberia, Sierra Leone, and Guinea.
Read more »
—-
Related:
Ethiopian Airlines' Sales Hit by Ebola Fears
Africa Sets Up $28.5m Ebola Crisis Fund
Don't Let Ebola Dehumanize Africa
5,000 Ebola Health Care Workers Needed In West Africa: WHO
Ethiopia to Deploy 210 Health Workers in Ebola-Hit West Africa
In first case, Doctor in New York City is Diagnosed With Ebola
Cuba's Impressive Role on Ebola
Ebola: Africa's Image Takes a Hit
U.S. Embassy: No Confirmed or Suspected Cases of Ebola in Ethiopia
Ethiopia Launches Ebola Testing Lab to Combat Epidemic
Join the conversation on Twitter and Facebook.