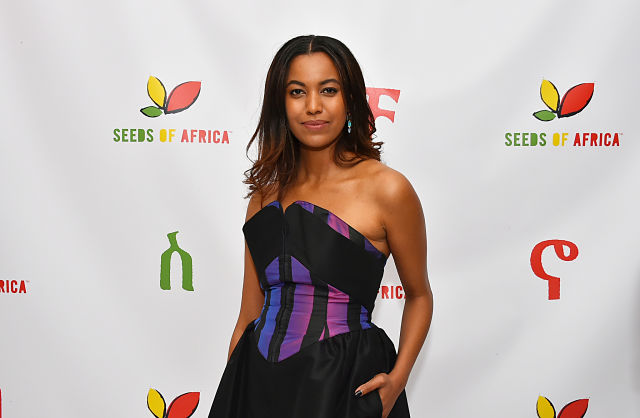 Tadias Magazine
By Tadias Staff
Published: Friday, December 18th, 2015
New York (TADIAS) — Last week Seeds of Africa Foundation held another successful fundraiser in New York continuing Miss Ethiopia Atti Worku's campaign to build a state-of-the-art education facility in her hometown of Adama/Nazret in Ethiopia.
To date the non-profit has raised over $1.3 million of its total $2.2 million goal to fund the creation of the educational institution. "It will meet the most rigorous international academic standards and prepare its students to succeed in high school, college and beyond," Atti says.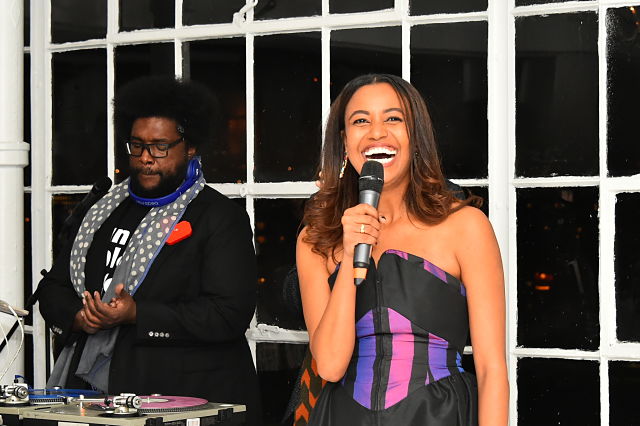 Questlove and Atti Worku. (Photo credit: Sunny Norton)
"The event celebrated the organization's mission to educate and nurture children and their families by providing quality education and community development programs in Adama, Ethiopia with The Dream School Campaign," Seeds of Africa Foundation says in a statement. "Featured in WABC, NBC, Huffington Post, the Wall Street Journal, D Magazine and more, Seeds of Africa is a leading organization offering a successful business model for assisting communities in Africa with the tools to accomplish educational and entrepreneurial development."
"The Founder Atti Worku, Miss Ethiopia 2005 and a former fashion model, created the organization in 2006 after seeing a gap in access to quality education and community development programs for children, young adults and other communities in her home country of Ethiopia."
During the NYC event, which was held on Tuesday, December 8th, entertainment was provided by Questlove — founding member of musical group The Roots and Musical Director for The Tonight Show Starring Jimmy Fallon — who performed a curated DJ set list including Prince, Michael Jackson, and Blondie.
—
You can learn more about Seeds of Africa at www.seedsofafrica.org.
Related:
Miss Ethiopia Atti Worku Receives Diaspora 2015 Youth Excellence Award
Atti Worku Raises $1.3 Million for School Initiative in Nazret
Former Miss Ethiopia Atti Worku's Dream School Initiative in Nazret, Ethiopia
Interview with Atti Worku: Founder of Seeds of Africa Foundation
Join the conversation on Twitter and Facebook.